Balance Instructor Toolbox
Scroll down to access the resources which are typically at the top of this teacher webpage.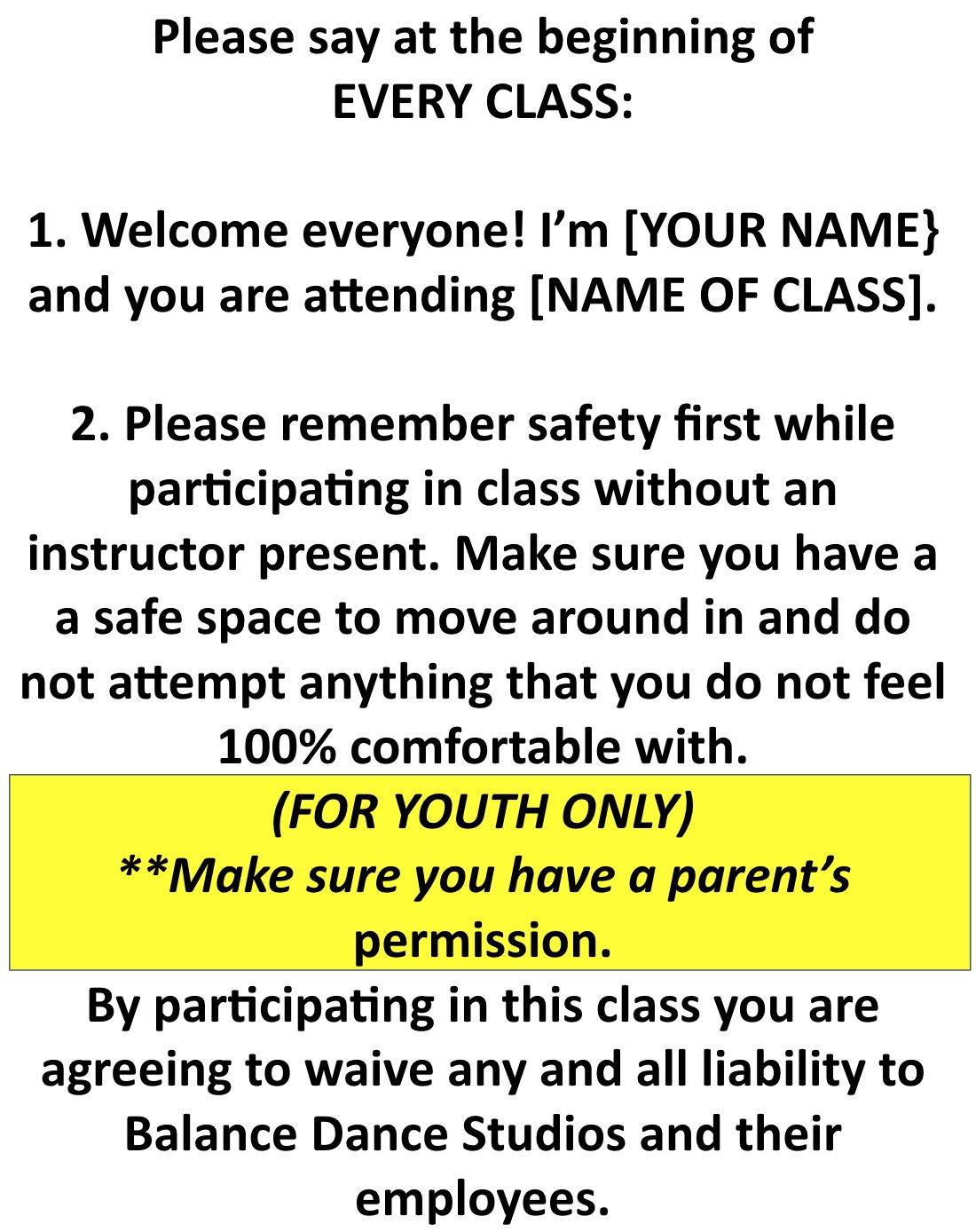 A few VERY important reminders:
1. You HAVE TO end class 5 min early for transition time
2. Periodically check your waiting room for students arriving late
3. It is very very very important that you END MEETING and SIGN OUT when you are done in a studio.
4. It is now more important than ever that you are responsive and checking band for updates. please turn on notifications so you can see if there is anything new added ( zoom meetings, new discoveries, procedures etc,)
5. HAVE FUN with your kiddos. I know they are so happy to see you and their friends!
For your dance space, please make sure the environment is clean and professional. Maybe even get creative to make the background a "classroom" (lots of ideas online) Please send Kathy pictures of the space you intend on using.
As you all know we are now under shelter in place orders, so please work from home. You still have to read the disclaimer, so please don't forget or we/ you are liable.
Instructor Meeting Dates
Apr 6
May 4