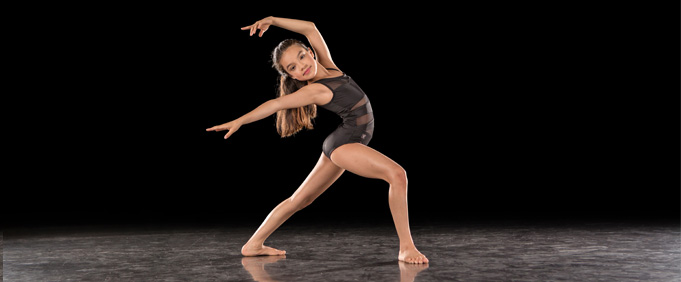 BALANCE DANCE STUDIOS YOUTH ENROLLMENT FEES, POLICIES, PROCEDURES
REGISTRATION FEE:
Student registration fee for Fall/Spring of $50 is collected with first month's prorated tuition and is required with the registration form to reserve a space for any youth enrollment class. Registration is not considered complete and class space is not officially reserved until these fees are paid. Registration fees are non-refundable/non-transferable.
TUITION POLICIES:
Tuition is payable monthly in advance, due by the 1st of each month. Tuition is based on the number of classes per week and on a 9.5-month enrollment calendar (mid-Aug through end of May).
Tuition remains the same whether it's a long (5 week) or short (3 week) month and regardless of absences, vacations or holidays.
Tuition will be auto-drafted via ACH on the 1st of the month.
A credit card must be held on file if you choose to pay either by check or a credit/debit card and a 3% third-party-processor fee will be added to your fee payment totals for credit card payments. Checks are due during business hours the last day of the month, or Client's credit card will be charged on the 1st along with 3% third-party-processor fee. If we are unable to process payment, then a $25 late fee will be assessed and Client gives BALANCE DANCE STUDIOS permission to charge the credit card on file for the full tuition and any other outstanding balance, unless alternate arrangements have been made and approved in writing by BALANCE DANCE STUDIOS' management.
In instances where a check or credit card is used as the form of payment, Balance Dance Studios will collect the last month of tuition, in addition to the first month's tuition, and any applicable registration fees due at the time of registration or before the student's first day of class.
There are no refunds or adjustments due to absences. Tuition is non-refundable and non-transferable.
Make-up classes are encouraged and should be taken within 30 days from when the absence occurs (only applicable during non-recital preparation windows).
Statements are not emailed out, unless your account is past due.
All account information is available in your Studio Director account. It is the Client's responsibility to be aware of any past due tuition and/or fees and to pay to avoid penalty fees. It is recommended that Clients log into their Studio Director account periodically to keep track of charges and payments at app.thestudiodirector.com/balancedancestudios/portal.sd.
WITHDRAW POLICIES:
In order to terminate enrollment, you must fill out a withdraw form found at https://www.balancedancestudios.com/studio-withdraw-form/ at least 7 BUSINESS days prior to the 1st of the month in which you wish to withdraw. Monthly billing will continue until Balance Dance Studios receives the form. You will be sent an email upon a successful form submission so please retain for your records as proof of the date you withdrew should your withdraw form submission be in question. If you do not receive a confirmation email upon submission, please contact the front desk. No exceptions will be made to this withdraw policy. Please note that if you do withdraw and re-enroll within the same fall/spring session, you will be recharged the $50 registration fee. Current tuition and pricing can be found below.
ADDITIONAL FEES:  
If tuition is not received by the 1st of the month via ACH, and client's credit card on file is unable to be charged, a $25 late fee will be charged in addition to the monthly tuition.  A $30 charge will be assessed on all checks returned by the bank.
Thank you!
Registration Fees and Discounts
| | |
| --- | --- |
|   Registration Fee |   $50 |
|   Sibling Registration Fee |   $10 |
|   Sibling Tuition Discount |   5% |
|   Tuition Paid in Full |   5% |
|   Recital Costume Fee |   $65-$75 |
|   Single/Family Recital Performance Fee |   $50/$80 |
Fall / Spring Pricing 2018-2019
| | |
| --- | --- |
| Hours Per Week | Cost Per Month |
| 45m-1 | $75 |
| 1.5 | $96 |
| 2 | $139 |
| 2.5 | $160 |
| 3 | $192 |
| 3.5 | $219 |
| 4 | $240 |
| 4.5 | $257 |
| 5 | $278 |
| 5.5 | $288 |
| 6 | $300 |
| 6.5 | $310 |
| 7 | $320 |
| 7.5 | $330 |
| 8-16 | $340 |