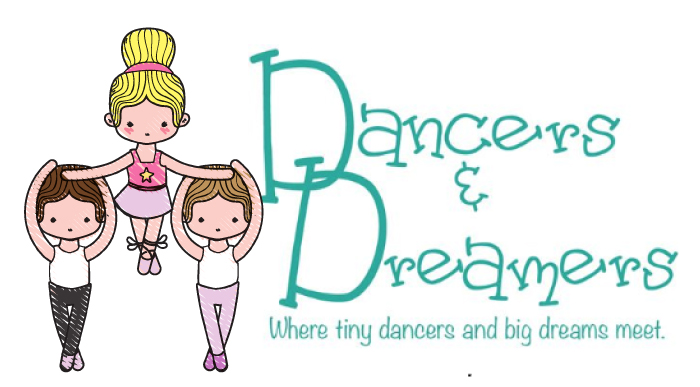 Welcome to our Dancers and Dreams program! This program is designed expressly for imaginative 2-5 year old princesses, pirates, super heroes, movie stars, and fairies. Here dreams are realized as focus, practice and imagination result in confidence and achievement. Each class encourages students to champion their inherent talents, identify who they believe they can be, and create a memorable performance of which they can be proud of.
Which Level should my dancer attend
Each level takes a semester to complete and when the class graduates, the level advances. There is no need to change the class time or the date upon graduation, for example, if your dancer enrolls in August into the Monday 4pm Purple level, in January the class will remain at the same time and day, they will just start the Blue shoe curriculum in January.
When choosing a class, first choose a level that most describes your dancer's experience, then look for the appropriate age.
| | |
| --- | --- |
| Level | Experience |
| Purple Shoes | No Dance Experience |
| Blue Shoes | At Least 6 months experience |
| Red Shoes | At least one year experience |
| Pink Shoes | At least one year experience |
| Prima Ballerina | For all tiny dancers 5-6yrs transitioning into Ballet Level 1 |
Your tiny dancer will twirl, tiptoe, and leap into fun-filled dance classes that explore the fundamentals of three different dance genres. Each class, your dancer will learn a new skill and track their progress with their very own dance passport. Once they have completed the curriculum they will receive a personalized certificate and graduate to the next colorful level!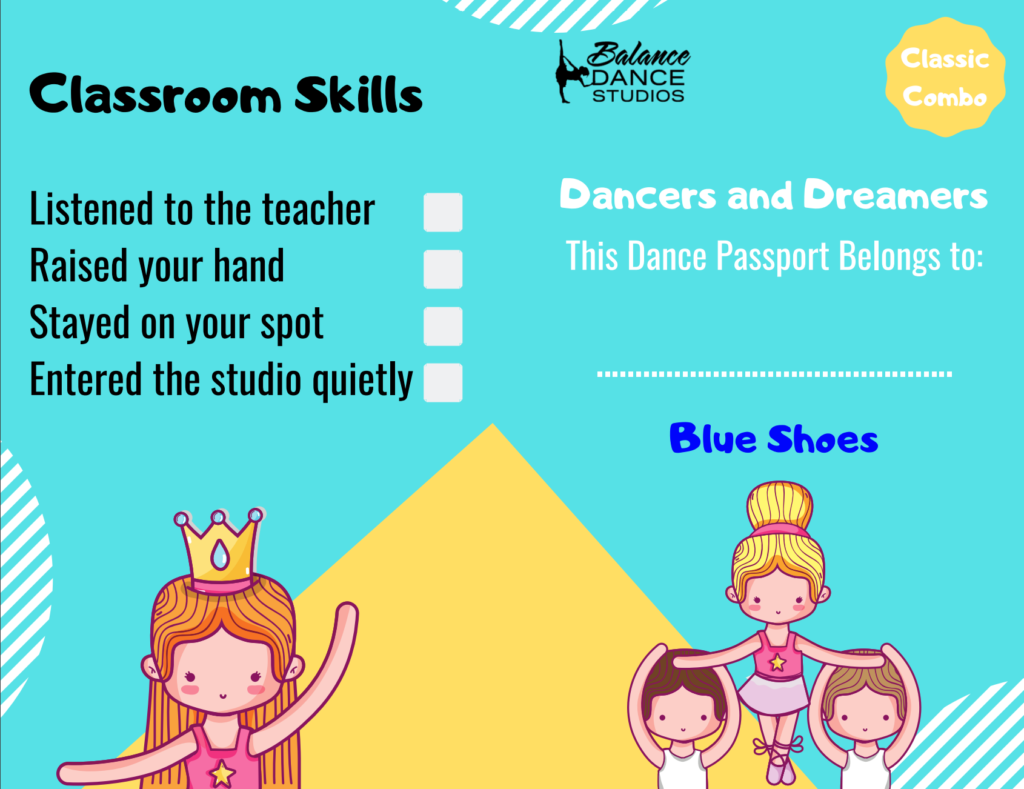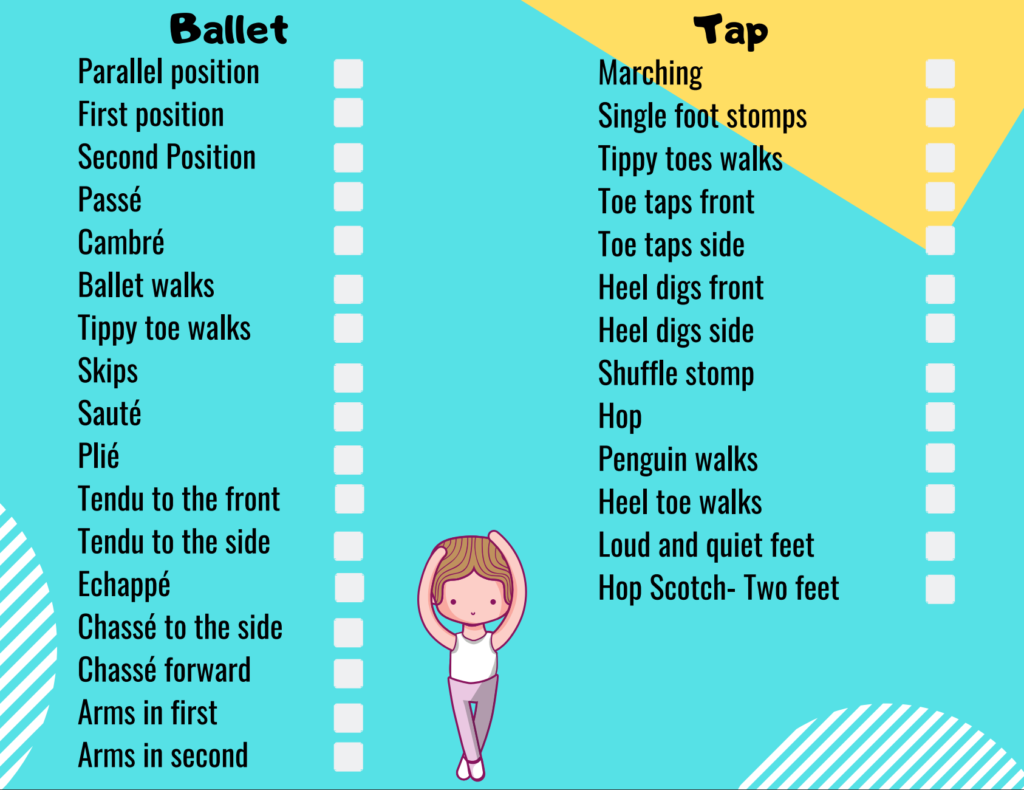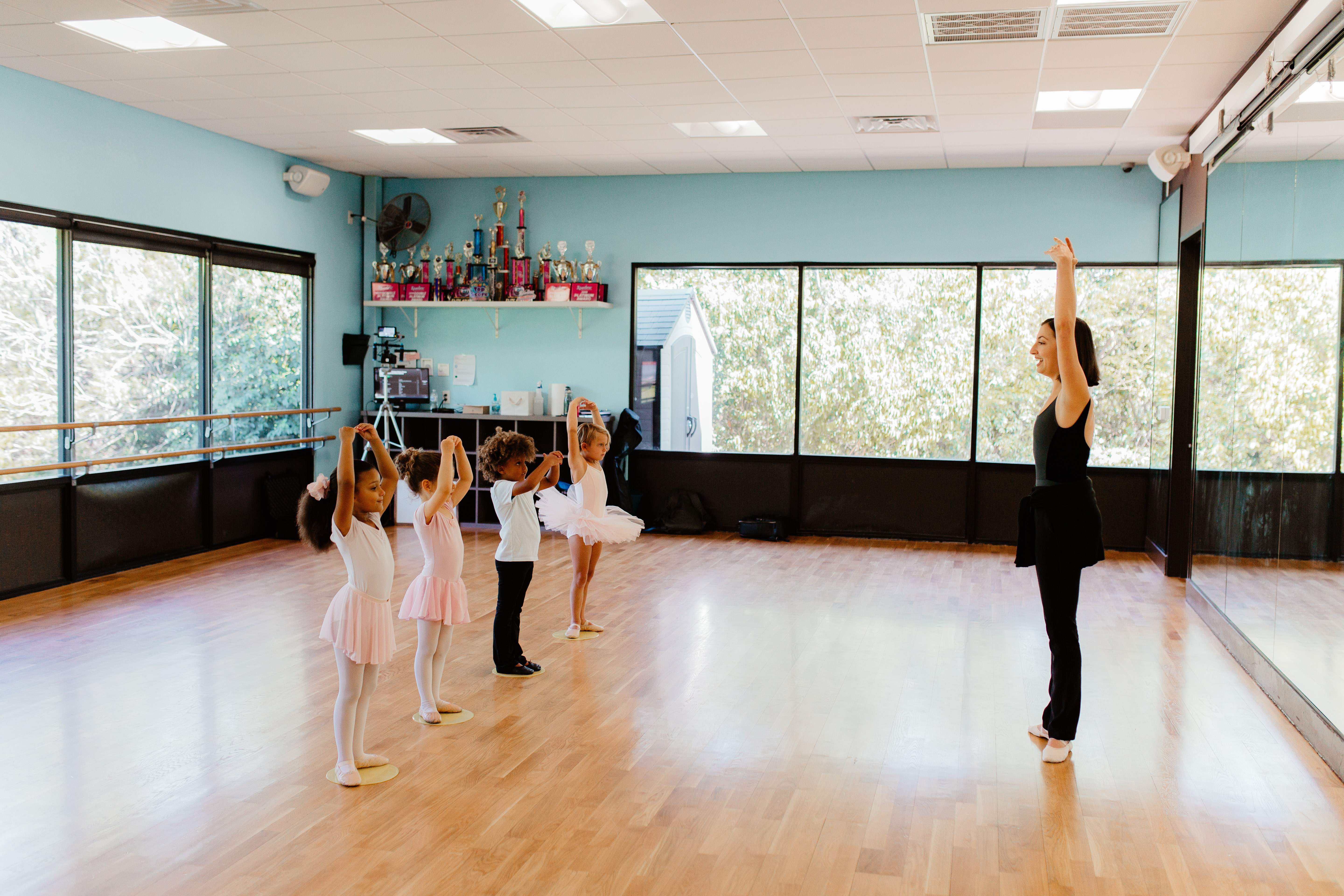 CLASSIC COMBO
Tiny dancers will be building strength, flexibility, motor skills, counting and storytelling while being introduced to the elements of tap and ballet technique and vocabulary. They will gain confidence as they learn how to dance to the beat of the music and understand how to follow directions and class etiquette within a structured classroom environment.
Attire: Ballet Shoes, Tap Shoes, Leotard and Tights (no specific color) for girls,  T-shirt and leggings for boys.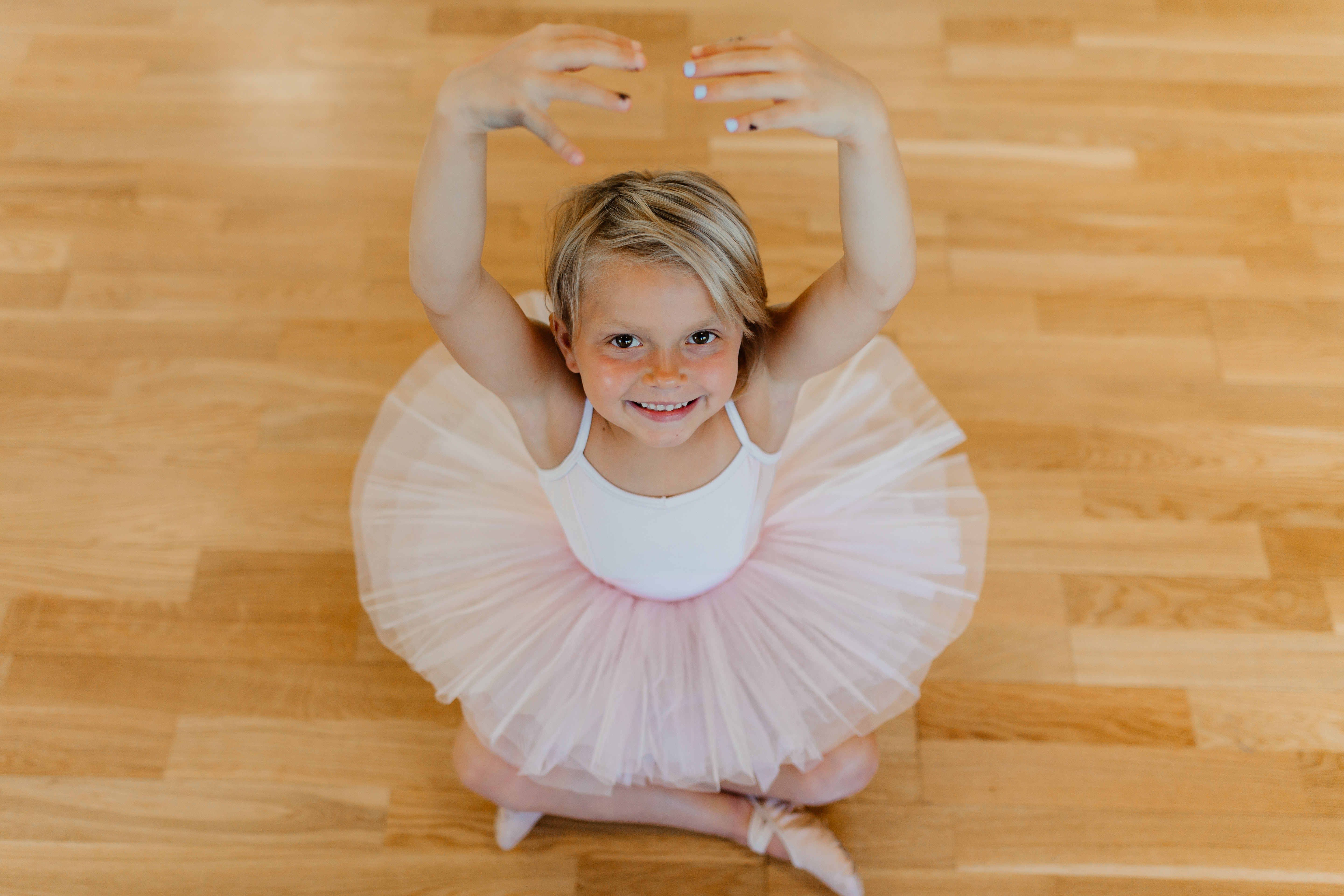 FAIRYTALE BALLET
Themed, whimsical pre-ballet class where favorite familiar tales are used to learn movement and characterization. Among other curriculum milestones, dancers will learn classroom structure, etiquette and ballet terminology.
Attire: Ballet Shoes, Leotard and Tights (no specific color) for girls,  T-shirt and leggings for boys.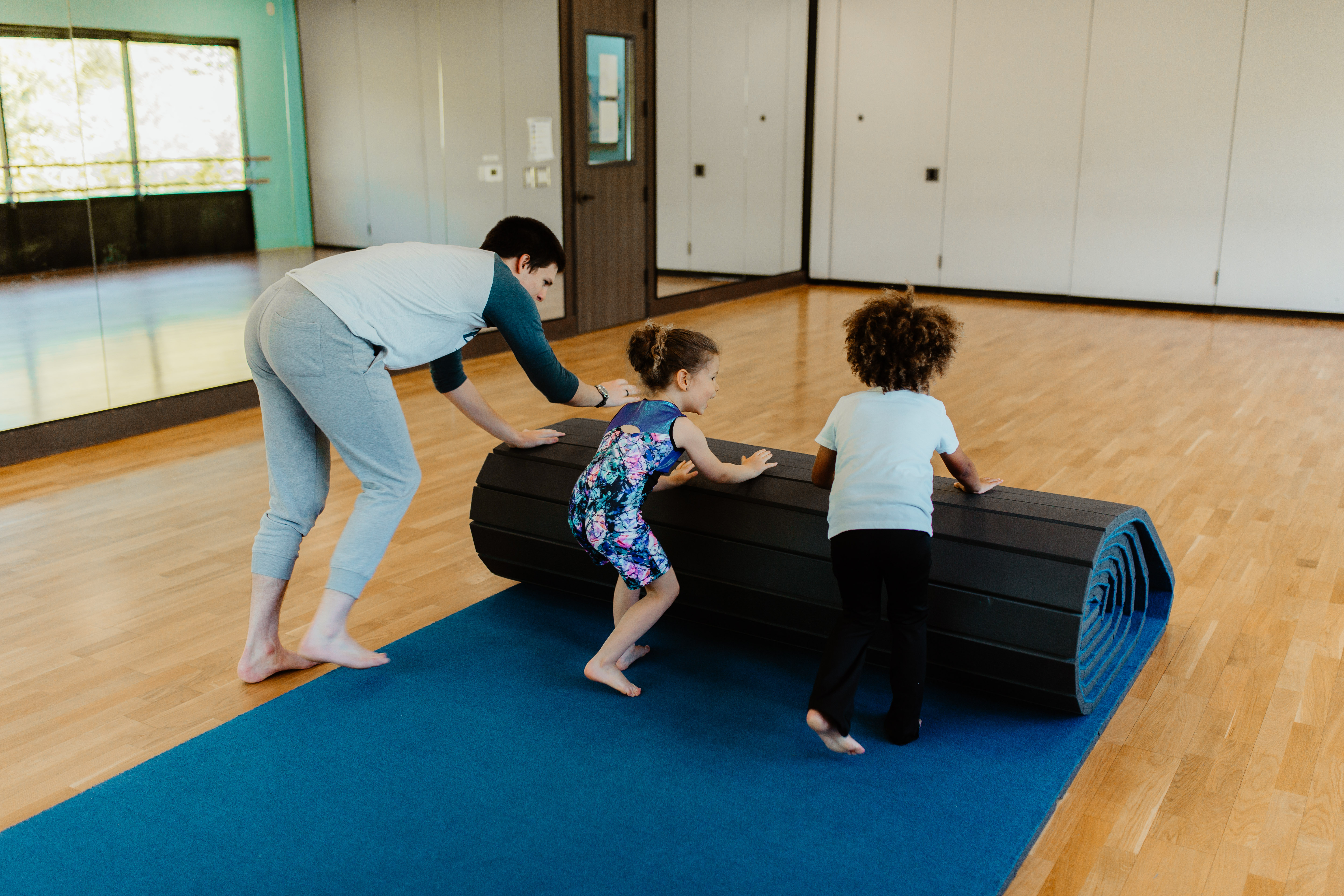 FUNKY MONKEY / ACRO
Jump and Tumble through the basics of acrobatics! Dancers will toss and tumble, cartwheel and roll, while being introduced to strong dance elements. They will work on core and upper body strength, coordination, stretching, and finding the beat and rhythm within the music, as well as class etiquette and structure.
Attire: Bare Feet, Leotard and Shorts or biketard (no specific color) for girls, T-shirt and shorts or biketard for boys.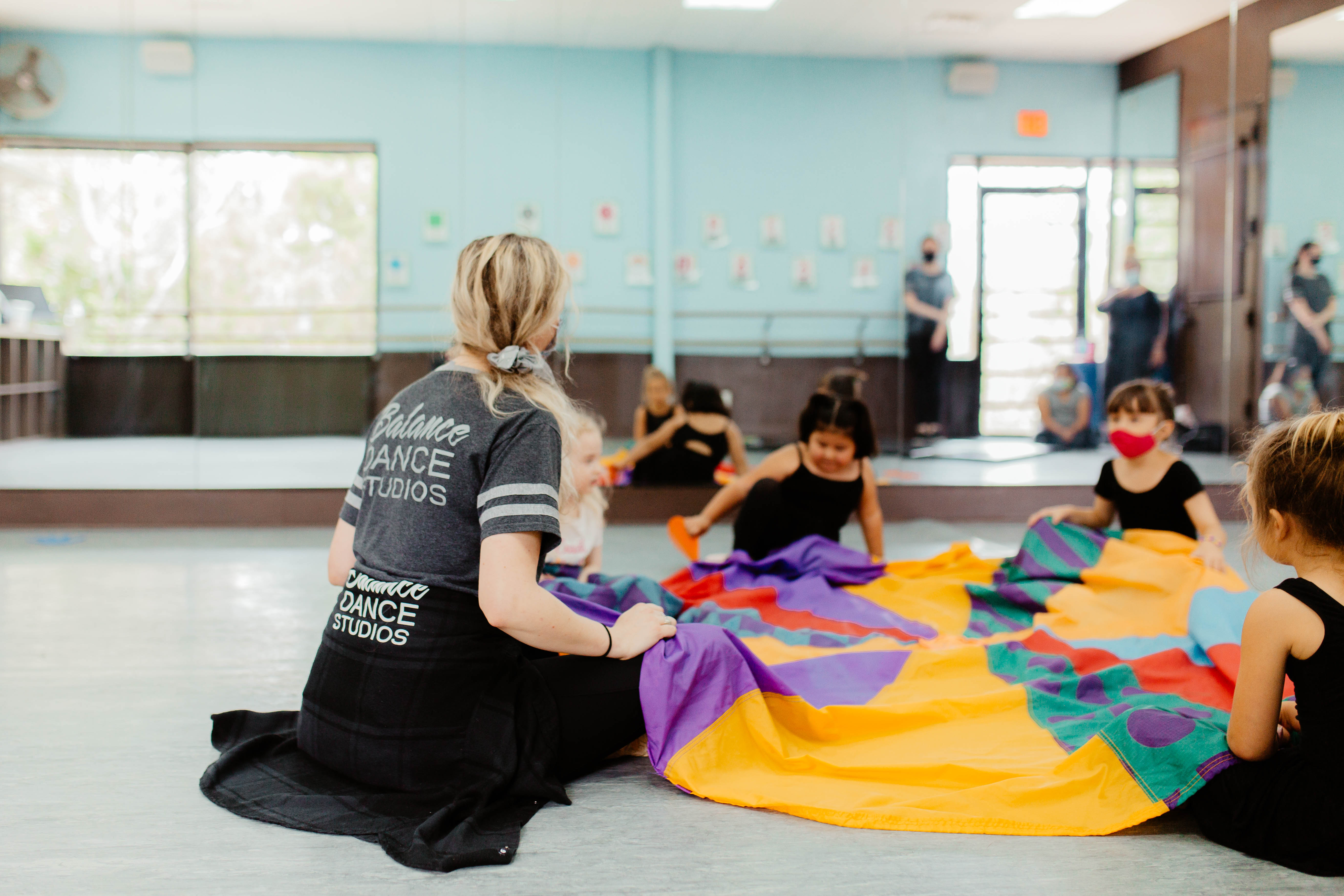 CREATIVE MOVEMENT
Creative Movement introduces little ones to the world of dance utilizing ballet and rhythm concepts as well as imaginative storytelling through movement. We will use parachutes, music sticks, follow-along dance and sing-along songs to get your tots moving and grooving. Dancers are encouraged to try to come into class alone, but we welcome parents sitting in the room until their dancers are comfortable. The goal of the class structure is to build independence and get your little dancers ready for a full dance class on their own. We cant wait to dance with you!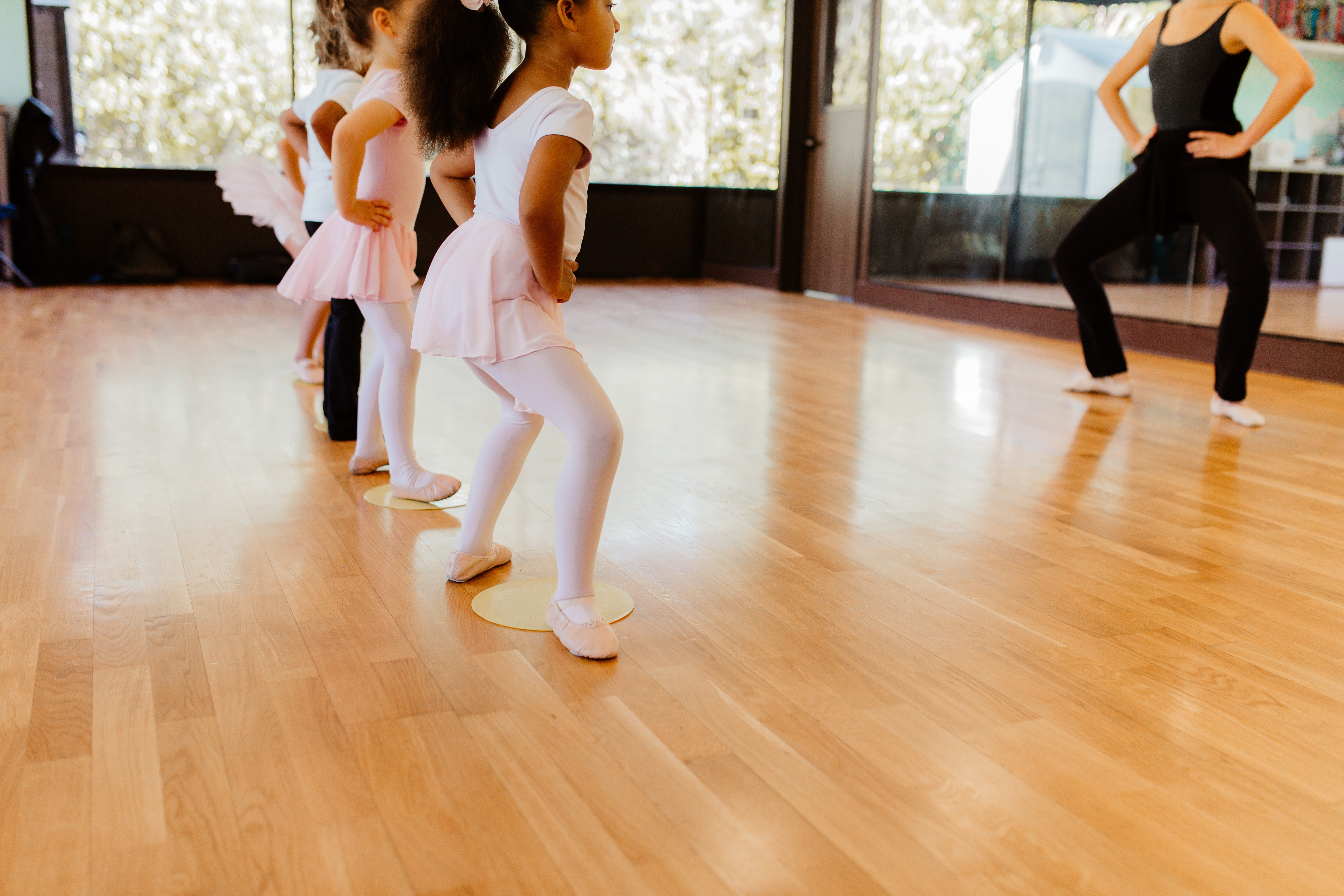 PRIMA BALLERINA
Prima Ballerina is a class designed for our Dancers and Dreamers who are ready to transition into ballet level one. It is also a great class for students who have never taken a ballet class before to jump in and learn the basics before starting Level one ballet. Students should be six years old by August 17th 2020. If your student does not meet the age requirement, please reach out to Ms Ashley to discuss if this class would be a good fit: dd@balancedancestudios.com
Attire: Ballet Shoes, Leotard and Tights (no specific color) for girls,  T-shirt and leggings for boys.