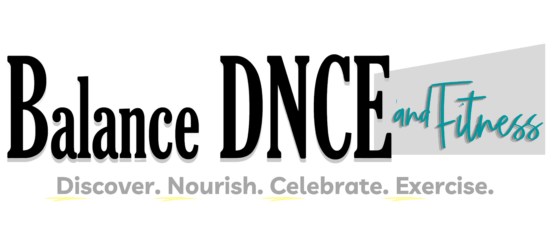 Adult Dance and Fitness at Balance
Balance Dance Studios is proud to introduce its new DNCE Adult Dance and Fitness program! Our DNCE program offers a wide variety of classes for all levels including Hip Hop, Jazz, Belly Dance, Yoga, and various cardio dance formats. Whether you are looking for a way to get fit, workout, learn a new style, or simply have fun, Balance DNCE Fitness has a class for everyone!  Register online for classes and get started on your dance and fitness journey today!

Aerial Sling Aerial Sling, also known has Hammock or Loop, will explore the fabric and it's various ways of climbing, hanging, flying and inverting. Sling will engage all body parts mainly focusing on the core and upper body strength. Learning climbs, silks, choreography moving throughout the fabric and more. Come dance through the sky!

Ballet Ballet is a beautiful incredibly athletic art form that has been amazing audiences for centuries. It is a disciplined form of dance that strives for perfection while exuding elegance, grace, and control. Ballet class is the study of body positions, awareness, and alignment. It is a poised style of dance that incorporates the foundational techniques for many other dance forms and is highly suggested as a base to be taken before and during further dance training. This genre of dance is very hard to master and requires much practice but is endlessly beneficial. Dancers will work to improve posture and flexibility. They will concentrate on pointing their feet, strengthening ankles, understanding and increasing turn out, using their plie", learning to stretch fully through their extensions will keeping their joints supported.
Belly Dance (Beginner) A solid foundation in technique is essential for any style of belly dance. Learn the mechanics of muscular isolation, timing, and footwork based on Suhaila Salimpour's technique format (Level 1). The class includes warm-up, isolation breakdown and drills, and dance patterns to common Middle Eastern rhythms. Beginner to intermediate technique and combinations; introduction to finger cymbals. Earn 1 CEC in the Salimpour School (for dancers in the certification program).

Belly Dance (Mixed Level) With a foundation established, this class offers students more advanced techniques and movement patterns. Each class includes a short warm-up, technique drills with layering options, and dance combinations or exercises that explore more advanced interpretations of Middle Eastern music. Bring your finger cymbals.
Intermediate to advanced technique, combinations, and dance concepts
Earn 1 CEC in the Salimpour School (for dancers in the certification program)
Broadway Jazz Channel your inner Roxy Hart in this fun Fosse-esque class sure to have you singing along to your favorite Broadway tunes. Broadway Jazz is a beginner choreo-based class where you will learn a different routine each week! 
BUTI Sculpt® (Hot Core®) HotCore® is the first half of class that utilizes the Spiral Structure Technique® to engage the deep muscles of the core. Broken into pre-sequenced sets to maximize muscle toning, look and functionality, HotCore® is the perfect add-on class for students looking to enhance core strength or push the limits of their yoga practice. Students practice in socks to facilitate fluid "drag" or friction creating resistance. In between sets, students move to restorative yoga asanas to stretch and lengthen.
Buti Sculpt® is the second half of class that builds long, lean muscle mass using a HIIT (high intensity interval training) – based formula seamlessly blended with static yoga poses to stretch and release the muscle group used during the high-intensity round. HIIT workouts kick the body into a heightened metabolic state + optimizes the body's ability to burn fat through maximum heart rate + maximum effort and these effects can last up to 36 hours post-workout.
BUTI® Yoga BUTI® Yoga is a 60 minute HIIT class that combines creative sequences that aim to build strength, power & flexibility. You'll move through yoga postures with cardio-dance spikes, plyometrics, and strength & conditioning. Get out of your head and release blocked energy while unleashing your potential with this musically driven class.
Cardio Dance/Dance Fit Cardio Dance is a hybrid of dance choreography and cardio exercises set to music, creating a heart-pumping workout to keep your body in constant motion. It's the type of exercise that feels more like a party than anything else. Don't be fooled though: this is a body-burning experience.
FUSE Bungee Fit
FUSE Bungee Fit is a full-body, cardio workout. Expect to sweat while toning your whole body in this low-impact/high-intensity aerobics style class.
In this class, you will build the foundations and confidence in the following skills: Fly Knee, Needle, and Fly Spring in addition to other flys and variations. 
*250lb Max weight limit. Harness Sizing below:
Please note that we have two harness sizes:
Small/Medium Harness Max Size: Waist: 110cm, Thigh: 75cm.
Large Harness Max Size: Waist 125cm, Thigh: 90cm.
*THIS CLASS IS IN THE BRAVO BUILDING – STUDIO 10
Gentle Yoga Gentle yoga is essentially what it sounds like—a gentler style of hatha yoga practice. It is performed at a slower pace, with less intense positions, and usually includes extended time for meditation, yogic breath work, and relaxation. 
Heelz Heelz is a Beginner level class that focuses on the basics of body awareness in your heels. This class begins with a sexy, full-body warmup designed to leave you feeling very BENDY. Learn to walk in heels, create shapes and lines, whip your hair and balance in heels, while making it look good. Note: Heels are optional. Sass is required.
Hip Hop Hip Hop is a very energetic form of dancing. It is unique in that it allows its dancers to perform with freedom of movement, adding in their own personalities. Hip hop dancing is an ideal way to express one's creativeness. It features self-impressions and the dances come from the soul. The dancing represents body movements that go with the beat and rhythm of hip hop music. There is breaking, popping, locking, and free-styling in hip hop dances. The jumps, breakages, and rotations in the movements are combined in such a way that the dance style becomes an informal and explosive one. Dancers will practice various techniques, steps and moves focusing on rhythm, clear and elaborate execution and musical interpretation. They will learn many fun sequences and combinations.

JAM Dance Fit™ Dance your way to fitness in a high-impact dance class choreographed to your favorite music. From Pop Princesses to Hip-Hop Swagger, some Sexy Salsa to West Coast Swing – you will enjoy a fusion of good beats and dynamic dance moves while having a great time! Learn at least 1 new routine every week with a different playlist every class! Don't forget to bring your sneakers! This is truly a "Dance Like No One's Watching" experience!
Sneakers and water recommended. You will sweat.
Jazz Jazz is a high energy, stamina-building class. We focus on classical jazz technique, with across the floor progressions and combinations that often fuse contemporary and hip-hop choreography with jazz. Some dance experience is recommended, but anyone is welcome to try!

Latin Class Description Coming Soon! Heels Optional. Partner not required.
Modern An ideal class for beginners, this class teaches students the rudimentary movements that are the foundation for classical modern dance. Students will focus basic floor work, and elemental concepts of space. They will also build core strength and flexibility in a fun and encouraging environment.
Suggested attire: Comfortable clothing in which you can easily move, bare feet.

Sassy Hip Hop Sassy Hip Hop is a choreography-based class that is gender inclusive and beginner-friendly! We throw it down to current and throwback pop/hip-hop jams while whipping our hair, swinging our hips, and dropping it like it's HAWT! With a focus on building confidence, we strive to create a welcoming environment where you can grow and have fun!
Tap Tap dance uses the sound of the tap shoes hitting the floor as a percussive instrument. Tap dance sharpens reflexes and improves memory skills and coordination. Beginning classes will work toward establishing fundamental tap movements, vocabulary and will work on basic rhythms and steps that progress into fun and lively dance combinations.  Tap dancing is a great way to develop musicality, timing and balance!
Vinyasa Yoga – Flowing Yoga Start your week off by connecting with your mind, body, and soul all at once. Flowing naturally from pose to pose, breathing deeply to release unwanted tension, and sharpening your focus to create balance and stability.
Level: Beginner-Intermediate
Yoga mats are optional