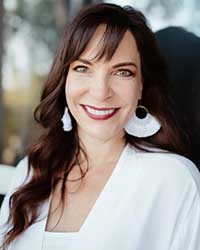 Kathy - Owner
Kathy Dupuy started dancing seriously in high school and has continued to take classes and had the opportunity to perform through various studios in Austin. Through the years, dance has proven a great way for her to stay fit after having 4 kids and maintaining a busy lifestyle. She has successfully pioneered multiple businesses from start-up to maturity including Texas' largest nanny/sitter service, Mom's Best Friend, and an assisted living home for seniors.   Kathy serves on various boards, and her companies have been recognized for outstanding achievement in various venues, as well as a commitment to giving back to the local community. As a dancer herself and mom to 4 little dancers, Kathy understands the need for a high-quality studio environment catering to the needs of both adults and children, so she started Balance Dance Studios in 2012. In 2017, she purchased The Dance Spot in Round Rock.  Kathy's business expertise and entrepreneurial spirit, combined with her passion for the art of dance, create the perfect combination for her role as studio owner. Kathy and her husband Stuart, who is also very involved in the business operations, reside in Southwest Austin and are the proud parents of Grace, Kaitlyn, James and Jordan.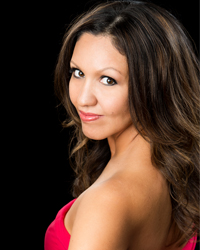 Andi - Adult Program Director
 Native to Texas, Andi Loo graduated from the University of North Texas with a degree in Spanish and quickly jumped on the earliest flight to Los Angeles. While in L.A., Andi worked for a local newspaper while studying dance at local venues. She recalls pre-Zumba days in L.A. being filled with healthy doses of "Latin Hip Hop" and "Salsa-esque" aerobics. Needless to say, her love and commitment to dancing grew quickly and after 3 children and a move back to Texas, she found her passion in teaching dance fitness classes.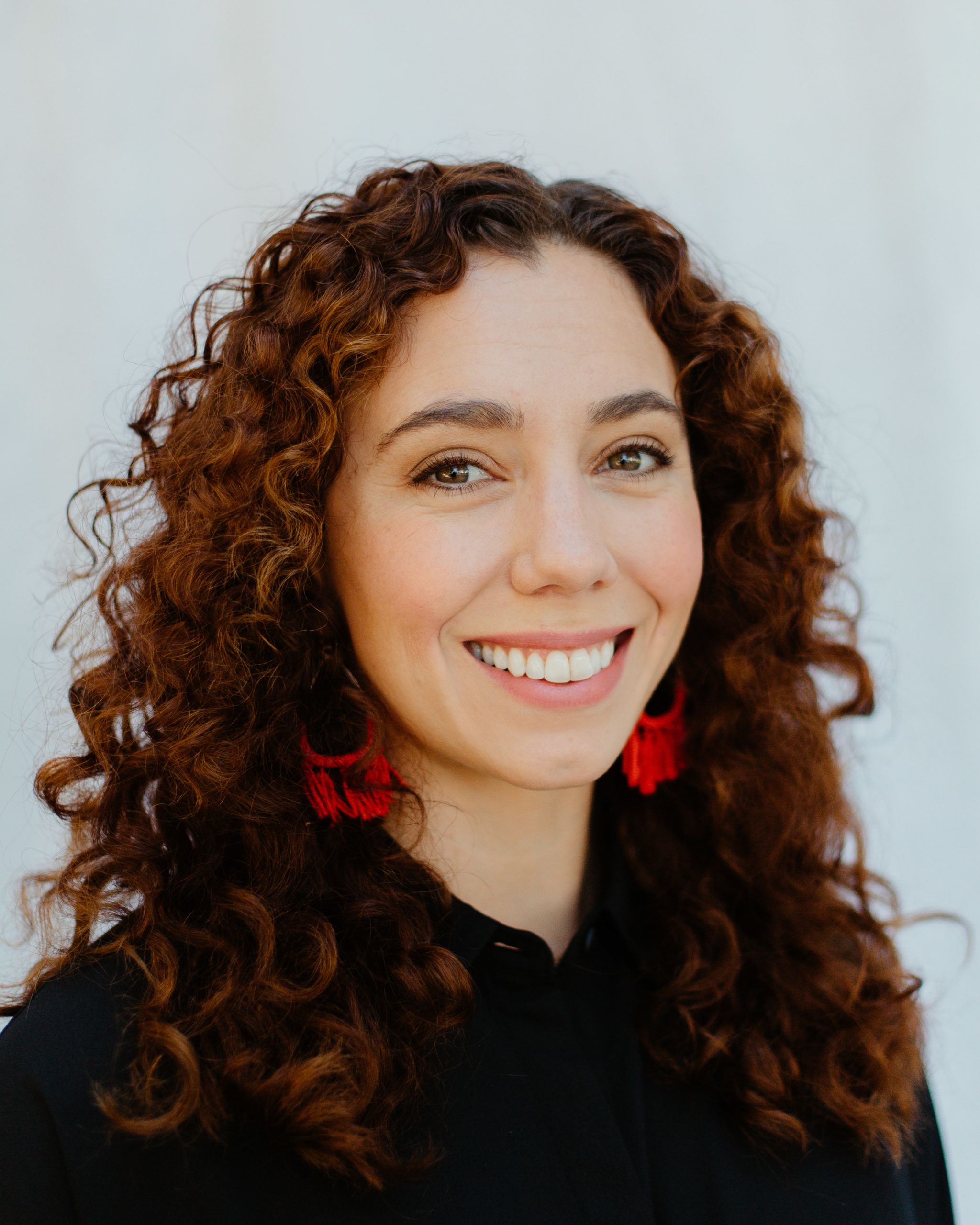 Danielle Storey Lloredo- Director of Technique
Danielle Storey Loredo grew up training at Tempe Dance Academy and Nina Marlow School of Ballet in Phoenix, Arizona. Her competitive dance experience has given her so much to be grateful for, and she also attributes her success as a dancer/human to her steadfast commitment to ballet training and technique. Danielle received a performing arts scholarship to the Meadows School of the Arts at Southern Methodist University where she studied Dance Performance and Corporate Communications. In college, she was a student choreographer, co-founded the SMU dance club, and worked through an intense curriculum   Upon graduating in 2011, Danielle came to work in Austin and taught dance classes part time. Her passion for teaching performing arts was so centric in her life that she decided to leave her corporate job, and help Kathy Dupuy and Kristin Nicolaisen start Balance Dance Studios.
Danielle is also passionate about performance and has danced for choreographers Danny Buraczeski, Kristin Nicolaisen, Quinton Weathers, Cat Cogliandro, Cheryl Copeland, Devon Adams, Millicent Johnnie and Jessie Smart.  With experience in the commercial dance world of Los Angeles, she  understands what it takes for pre-professional dancers to make a living with their art. Some of her most memorable LA experiences include assisting dance legend Jackie Sleight, apprenticing for Diavolo Dance Company and workshopping the choreography for Disney's Frozen show at California Adventure. She pulls a lot of her stylistic inspiration from her time spent in LA training with her contemporary favorites, Jason Gorman and Cat Cogliandro. Danielle aims to train dancers into anatomically aware, sharp, dynamic and daring performers. She also hopes to make an impact in her students' lives beyond the studio, mentoring and encouraging positivity and confidence!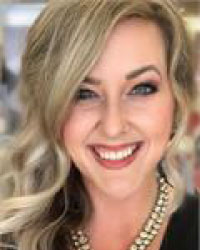 Dani - Studio Manager
Dani Sanders, CPT, FMT, is a fitness professional that focus' on dancer health and performance, and functional fitness. She studied Exercise Sports Science at Texas State University in San Marcos, TX and graduated with her Bachelors in 2015. She has worked in multiple gyms and dance studios across Texas teaching her love of health and fitness and sharing the benefits of sport specific training with dancers. Dani started dancing at a young age up until her early twenties when a chronic hip injury pushed her into another direction. This is where her passion for cross training and educating dancers began. Her dance training experience coupled with her copious amounts of kinesiology and physiology knowledge has given her the ability to work with dancers in a unique way that has yet to hit mainstream dance studio training. Her program is designed using scientifically proven muscle training protocols that incorporate both dance techniques and Pilates ideologies. She works hard to cross train dancers in order to keep them dancing longer, injury free, and performing at their best.
Ashley- Elevate Director and Dancers & Dreamers Director
 Ashley was born and raised in Newcastle Upon Tyne in the UK. From a young age Ashley has thrived within the Performing Arts, She completed her Teaching Degree in the UK and taught Dance and Vocal technique for Sunderland University. She then went on to complete her Masters in Musical Theatre at The Royal Central School of Speech and Drama in London. Shortly after graduation she packed up and moved to New York City to pursue Theatre and Film. During her time in New York she appeared in numerous Off-Off-Broadway plays such as 'Exposed' and 'The Hurtling Stillness' whilst continuing to develop her skills within the Performing Arts. She moved to Austin in October 2015 and is very excited to be a part of such a dynamic and nurturing dance school such as Balance.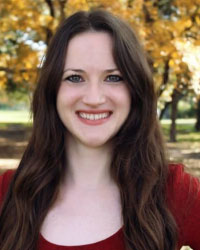 Shawna- Studio Assistant Director, Retail Manager, Push and Ignite Administrator, Recital Coordinator
Shawna Hesketh started dancing at an early age at her one room studio in her small Central Texas hometown. Her love of dance grew and she went on to be on her high school's drill/dance team and began to teach dance at the age of 16. She attended Sam Houston State University and graduated with a Bachelor of Arts degree in Photography and Dance. While at SHSU she was in several performances including a graduate thesis and also worked in the costume department for their Nutcracker production. Throughout her college days she kept steady jobs within retail management working her way from bottom up to Assistant Manager. After getting married, moving to Austin, and having her first child, she got back into dance full time by diving into ballroom dancing. Then a simple twist of fate and the interconnections of the dance community she began her journey with Balance Dance Studios, joining them in the Fall of 2012, their first year of being open. Since then she has created a home and family with Balance that now she gets to share the journey with her two children as she gets to watch them dance and grow.
Nikki - Bravo Director
Since the age of three, Nikki Blakenship has learned to master the art of expression through movement, sharing her love of dance with others. She received her formal dance training, at Hallmark Dance Studio, practicing Ballet, Contemporary, Tap, Folkloric, Flamenco, and Jazz. It was her exceptional performance as a jazz dancer which earned Nikki a scholarship to West Texas A&M University, where she earned her BFA in Dance. Some notable achievements include the Lady Viper Dance Team, Assistant Academy Director for the WTAMU Dance Academy, Artist in Residence for Lone Star Ballet, Amarillo Vixens Dance Team, and Captain and Choreographer for the WTAMU Thunderette Dance Team. She shares the positive energy and enthusiasm for her art with those around her, hoping that she can inspire others to discover and follow their own dreams.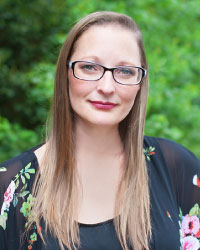 Kelsy - Ignite Director
Kelsy Leyendecker began her dance training at the age of 3 and has been teaching and choreographing since the age of 16 years old. She began her studies and competitive years at Irvine Dance Academy but went on to receive training at some of the best studios in the country in the styles of ballet, tap, jazz, lyrical, hip hop, cheer, tumbling, and musical theatre. She has had the opportunity to study under legends such as Joe Tremaine, Doug Caldwell, Molly Lynch, Christine Baltes, Jerome Robins, and Susan Stroman. In addition to them, she credits much of her growth and passion to her first mentor, Monie Adamson who is a 3 time Emmy nominee and 2004 American Choreography Award winner. While still in high school, Kelsy also participated in her drill team, varsity cheer and show choir. During this time she also began experimenting with choreography for her high school show choir and other local area theatre and children's programs. As a diverse performer, Kelsy danced as an extra on a couple TV shows, strutted the parade routes and stages of Disneyland as well as toured parts of the US as a member of the company, "Dance N' ETC" and the "Concordia University Professional Chamber Choir." She quickly found another passion in musical theatre and was cast in multiple theatre company ensembles and lead roles for musicals. Upon moving to the Austin area, Kelsy explored several studios as well as formed her own homeschool dance company. She fell in love with Balance and made it her teaching home. After a few years at the studio, Kelsy was asked to help direct Elevate and also spent a year directing with Push Dance Company before starting Ignite Dance Company. She is proud to be a part of the Austin dance community and loves teaching her students of all ages at Balance Dance Studios.
Want To Speak to Our Directors? Complete The Contact Form Below.