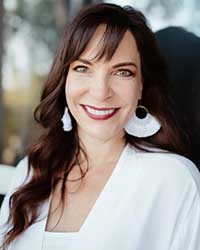 Kathy - Owner
Kathy Dupuy started dancing seriously in high school and has continued to take classes and had the opportunity to perform through various studios in Austin. Through the years, dance has proven a great way for her to stay fit after having 4 kids and maintaining a busy lifestyle. She has successfully pioneered multiple businesses from start-up to maturity including Texas' largest nanny/sitter service, Mom's Best Friend, and an assisted living home for seniors.   Kathy serves on various boards, and her companies have been recognized for outstanding achievement in various venues, as well as a commitment to giving back to the local community. As a dancer herself and mom to 4 little dancers, Kathy understands the need for a high-quality studio environment catering to the needs of both adults and children, so she started Balance Dance Studios in 2012. In 2017, she purchased The Dance Spot in Round Rock.  Kathy's business expertise and entrepreneurial spirit, combined with her passion for the art of dance, create the perfect combination for her role as studio owner. Kathy and her husband Stuart, who is also very involved in the business operations, reside in Southwest Austin and are the proud parents of Grace, Kaitlyn, James and Jordan.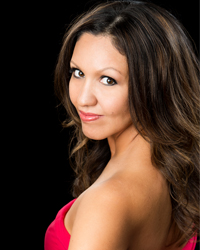 Andi - Adult Program Director
 Native to Texas, Andi Loo graduated from the University of North Texas with a degree in Spanish and quickly jumped on the earliest flight to Los Angeles. While in L.A., Andi worked for a local newspaper while studying dance at local venues. She recalls pre-Zumba days in L.A. being filled with healthy doses of "Latin Hip Hop" and "Salsa-esque" aerobics. Needless to say, her love and commitment to dancing grew quickly and after 3 children and a move back to Texas, she found her passion in teaching dance fitness classes.
Kristin - Studio Creative Director, Push Director
Kristin Nicolaisen started dancing at a very young age and is now the Artistic Director of Balance Dance Studios. Kristin grew up in Houston dancing with some of the best studios in the city including North Harris Performing arts Center and Masters Upper level where she was on the advanced competitive team under the direction of Melissa Hooks. The company traveled all over the country seeking the highest level of well-rounded dance education and placed first overall at national competition, multiple years in a row. She also received many awards and acclamations in her solo work including multiple scholarships, 'L.A. agent' and 'Teen Dancer of the Year' I.D.C. etc. During these years Kristin also coached gymnastics and participated on her high school cheerleading team where she was awarded the honor of All Star as well as All American. Kristin then attended Texas State University where she graduated with a bachelor degree in mass communication with a sociology minor. While going to college she worked as a dance sr. instructor/choreographer for 8 years at Alisa's Dance Academy. She also has directed the off campus physical education program at ADA working with Austin school district. Kristin has worked close with Austin's Dance Elite competitive team, Aspire Dance Convention, Lake Travis I.S.D. and Manor I.S.D. choreographing many award winning ensembles and countless solos including the 1st place district champion 2011. She travels to Los Angeles and New York regularly to continue her training and stay current. Last year she toured U.S. and Canada as a backup dancer for singer Zayra. She dances with Reverence Dance Company as well as Verge Dance company where she has been artistic director and head choreographer. Kristin is madly in love with the art of movement and is ever embracing and exploring this beautiful boundless art. She has found in her dance experience that she not only loves the art but also truly loves sharing it with students. Exposing people of all ages to a form of athleticism and personal expression that induces healthy happiness for the mind, body, and soul is endlessly fulfilling.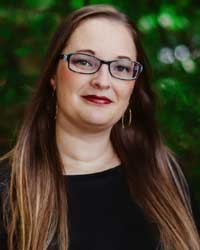 Kelsy- Ignite Director
Kelsy Leyendecker is our Ignite Director. She began dancing at the age of 3 and has been teaching since the age of 16 years old. She began her studies and competitive years at Irvine Dance Academy but went on to receive training at some of the best studios in the country in the styles of ballet, tap, jazz, lyrical, hip hop, cheer, tumbling, and musical theatre. She has had the opportunity to study under legends such Joe Tremaine, Doug Caldwell, Molly Lynch, Christine Baltes, Jerome Robins, and Susan Stroman. In addition to them, she credits much of her growth and passion to her mentor, Monie Adamson who is a 3 time Emmy nominee and 2004 American Choreography Award winner. While still in school, she began choreographing young for her high school show choir and other local area theatre and children's programs. As a diverse and performer, Kelsy danced as an extra on a couple TV shows, strutted the parade routes and stages of Disneyland as well as toured parts of the US as a member of the company, "Dance N' ETC" and the "Concordia professional Chamber Choir". She quickly found her passion in musical theatre and was cast in multiple theatre company ensembles such as "Guys and Dolls", "Cabaret" and "Oklahoma" as well as lead roles such as Penny in "Swingtime" and Carol in "South Pacific". She is proud to be a part of the Austin dance community and loves teaching all her students of all ages at Balance Dance Studios. .
Nikki - Push Co-Director, Communication Director
Since the age of three, Nikki Blakenship has learned to master the art of expression through movement, sharing her love of dance with others. She received her formal dance training, at Hallmark Dance Studio, practicing Ballet, Contemporary, Tap, Folkloric, Flamenco, and Jazz. It was her exceptional performance as a jazz dancer which earned Nikki a scholarship to West Texas A&M University, where she earned her BFA in Dance. Some notable achievements include the Lady Viper Dance Team, Assistant Academy Director for the WTAMU Dance Academy, Artist in Residence for Lone Star Ballet, Amarillo Vixens Dance Team, and Captain and Choreographer for the WTAMU Thunderette Dance Team. She shares the positive energy and enthusiasm for her art with those around her, hoping that she can inspire others to discover and follow their own dreams.
Crystal - UGK Director
 Crystal De La Rosa is from the Rio Grande Valley where she began dancing at the age of 8, training in contemporary and jazz at local dance studios, in addition to her school's dance team. She has competed all over Texas and received numerous awards with her teams and solos, including High Point National Champions and two 1st place solos. It wasn't until she turned 13 that she discovered her love for hip-hop. Since then, she has been training in different styles of hip-hop including locking, housing, waacking, street jazz, and more. She has choreographed for many competition teams and fallen in love with spreading her passion and knowledge of dance to others. She moved to Austin to attend The University of Texas and major in Nutrition and Business Foundations. Here, she helped lead the co-ed hip-hop team, Redefined Dance Company. In her journey with the team, they have done countless local and out-of-town performances and won many awards, including two-time World of Dance Champions. She is beyond excited to be part of the Balance Dance family and get to share her passion for this art with her students. 
Ashley- Elevate Director and Dancers & Dreamers Director
 Ashley was born and raised in Newcastle Upon Tyne in the UK. From a young age Ashley has thrived within the Performing Arts, She completed her Teaching Degree in the UK and taught Dance and Vocal technique for Sunderland University. She then went on to complete her Masters in Musical Theatre at The Royal Central School of Speech and Drama in London. Shortly after graduation she packed up and moved to New York City to pursue Theatre and Film. During her time in New York she appeared in numerous Off-Off-Broadway plays such as 'Exposed' and 'The Hurtling Stillness' whilst continuing to develop her skills within the Performing Arts. She moved to Austin in October 2015 and is very excited to be a part of such a dynamic and nurturing dance school such as Balance. 
Balance Administrative 
Staff
Dani Sanders – Studio Manager
Shawna Rae Hesketh – Programming, Push and Ignite Administrator, Front Desk 
Staff
 Member
Tatiana – Rental Coordinator, Achieve Manager, Front Desk 
Staff
 Member
Lisa Vines – Business Development, Project Manager and Marketing Director
Want To Speak to Our Directors? Complete The Contact Form Below.