Deluxe Packages $500
• Party Coordinator
• Includes 10 guests
• 1 hour dance instruction
• 2 hours total party time
• Snacks and drinks
• Themed decor and crafts
• Set up/break down/clean up
• Themed party favors for guests
Theme Options
• Ballerina Party
• Mermaid Party
• Glow in the Dark Party
• Unicorn Party
• Circus Party
Additional Planning
We are happy to help with these additional add-ons and any other requests. You can chose exactly what you need and we will work with you and your budget to make sure it's perfect.
Additional guests ($10 per guest) or more time

Pizza

Cupcakes

Themed party accessories for your guests

Party games and activities lead by our staff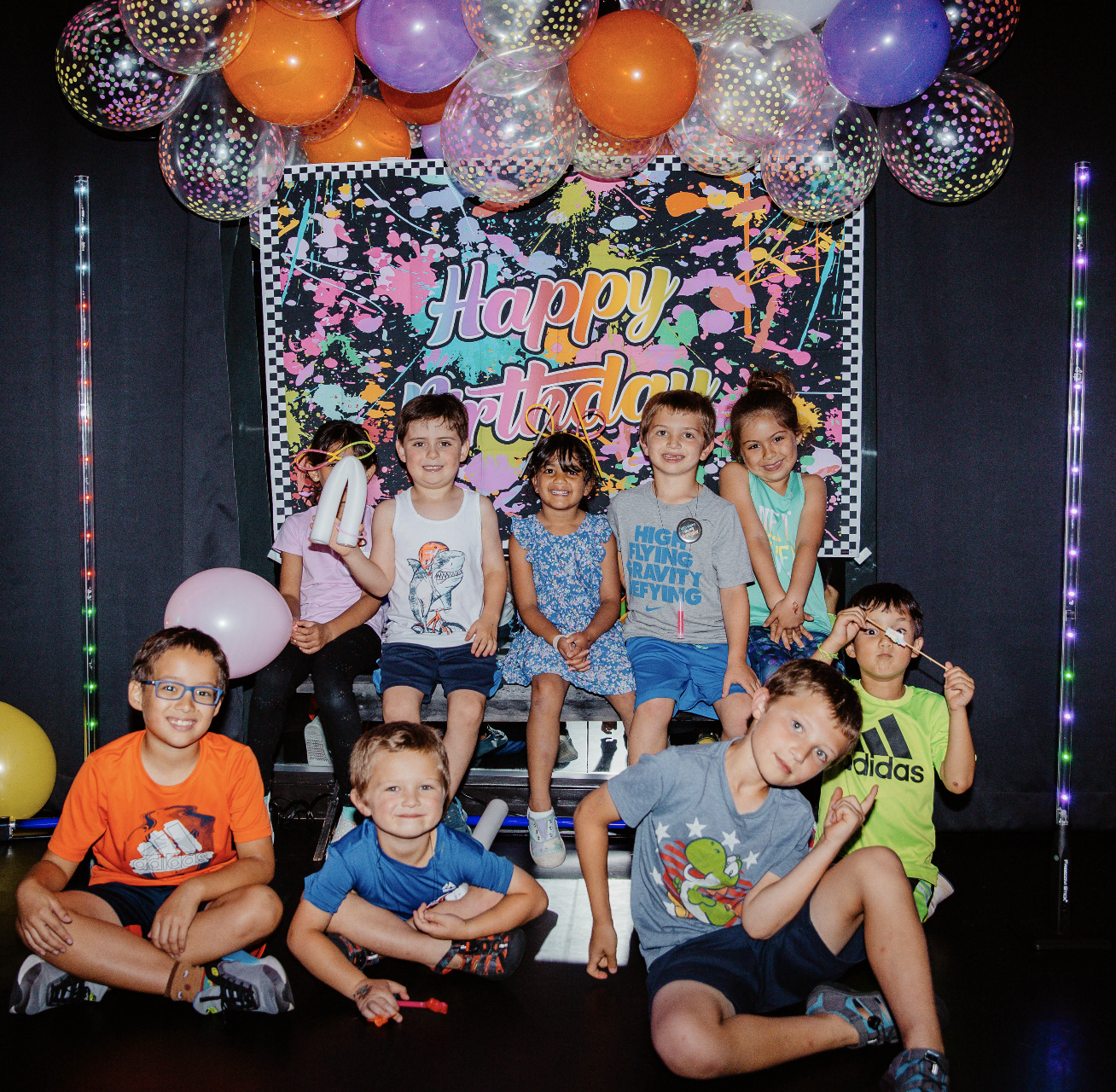 Party Policies
Number of Participants
The guest of honor is not included in the guest count. Price will not be prorated for a lesser number of guests. For guest counts greater than 15, an additional party attendant is required at a $30 fee. Guest counts greater than 20 will be considered on a case by case basis and will require the rental of a larger studio space ($50 additional) and may require additional staff as well at an additional cost.
Outside Food, Decor, and Enhancements
You may arrive 15 minutes prior for setup. The studio staff will be available to you 15 minutes prior to your reservation time and 15 minutes after, but may not be able to assist with the setup of any additional items you have brought as they are focused on creating the ideal party for your child based on your booking. You may bring extra food and decorations if you wish, but please limit them to what can be set up and removed within the 15 minute time frame. NO TAPE MAY BE USED ON THE WALLS. CONFETTI AND GLITTER ARE NOT PERMITTED. You are responsible for the clean up of ALL items you bring. If you would like additional setup time or staff assistance, please arrange this with the events staff one week prior to your party at an additional prorated hourly fee.
Parents Attendance
With the exception of the host parents/family, adults are not allowed inside the dance studios. All children attending a party that includes a dance or tumbling activity must have a signed waiver in order to participate. You may provide refreshments for the adults at your discretion but they may not be setup, served, or cleaned up BDS staff.
*Parents of children who are not yet fully potty trained should remain onsite throughout the party as BDS staff will not be equipped to assist with diaper changes or restroom accidents.
Attire
It is important for participants to be comfortable and in appropriate attire to facilitate moving. Dance attire will make this easier and may enhance the theming of your party, but it is not a requirement. Proper dance shoes are encouraged and outdoor shoes should be removed before entering studio. Participants without appropriate footwear should remove shoes to dance in bare feet (socks are not allowed for safety reasons as they can cause slippage).