Kathy Dupuy  Kathy started dancing seriously in high school and has continued to take classes and had the opportunity to perform through various studios in Austin. Through the years, dance has proven a great way for her to stay fit after having 4 kids and maintaining a busy lifestyle. She has successfully pioneered multiple businesses from start up to maturity including Texas' largest nanny/sitter service, Mom's Best Friend, and an assisted living home for seniors. Kathy serves on various boards, and her companies have been recognized for outstanding achievement in various venues, as well as a commitment to giving back to the local community. She was inspired by her sister-in-law who created and owns one of the largest and most successful Houston dance studios. As a dancer herself and mom to 4 little dancers, Kathy understands the need for a high quality studio environment catering to the needs of both adults and children, thus the inception of Balance Dance Studios. Kathy's business expertise and entrepreneurial spirit, combined with her passion for the art of dance, create the perfect combination for her role as studio owner of Balance Dance Studios. Kathy and her husband Stuart, who is also very involved in the business operations, reside in Southwest Austin and are the proud parents of Grace, Kaitlyn, and James and Jordan.
Devon Adams  Driven by her love of movement, Devon has performed professionally from New Mexico to New York City with companies such as Ballet Repertory Theatre of New Mexico, Blackbird Dance, The Angelo Dance Project, and Sparrow Dance. A member of New York City-based modern company Blackbird Dance, she joins them for regular tours throughout the 2013-2014 season. She has trained with some of the nation's top teachers and choreographers, graduating summa cum laude with a B.F.A. in Dance Performance from Southern Methodist University in 2009. A versatile mover, Devon has performed works by distinguished choreographers such as Paul Taylor, Donald McKayle, and Alex Ossadnik, and appeared as a dancer in the 2013 Walt Disney film The Lone Ranger, directed by Gore Verbinski. She began assistant teaching at the age of 15 at the Academy of Ballet Repertory Theatre of New Mexico, and quickly discovered the joy of sharing her passion with students. She has been teaching ever since, investing in each student as she helps them explore and refine their art form. Now embarking on her second year in Austin, Devon is so thrilled to be joining the faculty at Balance Dance Studios.
Daniel Broxton Daniel started dancing in high school, participating on a crew his freshman year that turned into a team his sophomore year. He started pursuing dance more and training more seriously throughout his high school years. He now directs a high school hip hop dance team, teaches workshops, and choreographs for music videos, musicals, events, and performances. Daniel is excited to bring his background and experience, as well as his excitement for hip hop, to dancers at Balance!
Dane Burch  Dane grew up in Oregon, where he started training in dance at the age of 10. He quickly fell in love with movement and the expressiveness of it. He moved to Los Angeles, when he was 18, with a scholarship to EDGE Performing Arts Center. After completing his training, he continued to dance and perform. He worked with Tremaine Dance Convention for 5 years. He also worked for Move Dance Competitions, where he judged and taught master classes all around the U.S. In 2008, Dane moved to Austin. He is now the Co-director of Rise Dance Company and Reverence Dance Project. He works for numerous studios and high schools all around Texas. He loves sharing his knowledge and love for dance with all.
Isabelle Burnetta  Isabelle began her ballet training at The Pennsylvania Academy of Ballet under Margarita de Saa White (Ballet Nacional de Cuba) and Tatiana Kudrjavcev (San Francisco Ballet). She attended her first summer intensive at The South Carolina Summer Dance Conservatory at age 13, which was her first exposure to professionals from New York City Ballet. The following summer she attended The Kirov Academy of Ballet in Washington, DC for the first time, in addition to Kaatsbaan International Dance Center in Tivoli, NY. She continued for the following three summers to attend both programs and was awarded a full-time scholarship to the year-round program at both the Kirov and the JKO school of American Ballet Theater in New York City. At age 16 she accepted a scholarship to the Walnut Hill School in Boston, MA where she attended and performed leading roles in the schools performances. Following her time at Walnut Hill she attended her last summer at Kaatsbaan, as well as the Rock School, where she was offered a full scholarship to the year-round program. Her senior year of high school she began dancing with the Brandywine Ballet Company in West Chester, PA, where she continued throughout her college career at The University of Pennsylvania. During that time she also trained with Barbara Sandonato of the Pennsylvania Ballet, guesting and having the opportunity to perform with the company, as well as with the Wilmington Ballet in Wilmington, DE. After graduation she moved to Manhattan where she worked for a fashion brand doing business development, a job in line with her college major, but her true love has always been, and will always be dance. While teaching in Manhattan she specialized in adult fitness and ballet, as well as coaching children and young adults preparing for Youth American Grand Prix Ballet Competition and other professional auditions. After teaching and working as a freelance artist in NYC for a year she moved to Austin which she now calls home. She currently teaches at The Dance Spot and is a Resident Artist with Metamorphosis Dance Ensemble and performs with The Dance Project. Her favorite things in the world are performances and developing dancers from beginners to professionals.
McKenna Carr  McKenna has been dancing since the age of two, where her first performance on stage was to 'Animal Crackers in My Soup'. Through her high school years, McKenna danced competitively, began teaching and started choreographing. Following her love of ballet, she earned her certification of completion through grade 6 in the Cecchetti Ballet Method and continues to work toward further certification. She attended the Cecchetti Ballet Summer School in Michigan, the Ballet Austin Summer Intensive, and the Joffrey Ballet's Ballet Intensive in NYC. McKenna loves to "see a student begin to do things they never thought they could and to watch their confidence climb". This is evidenced in McKenna's involvement as the director of 2dance2dream, a dance program for children, teens and adults with special needs.
For a short video of McKenna, click Here
Jarius Carr
Nikki "Blankenship" Chambers  Since the age of three, Nikki has learned to master the art of expression through movement, sharing her love of dance with others. She received her formal dance training, at Hallmark Dance Studio, practicing Ballet, Contemporary, Tap, Folkloric, Flamenco, and Jazz. It was her exceptional performance as a jazz dancer which earned Nikki a scholarship to West Texas A&M University, where she earned her BFA in Dance. Some notable achievements include the Lady Viper Dance Team, Assistant Academy Director for the WTAMU Dance Academy, Artist in Residence for Lone Star Ballet, Amarillo Vixens Dance Team, and Captain and Choreographer for the WTAMU Thunderette Dance Team. She shares the positive energy and enthusiasm for her art with those around her, hoping that she can inspire others to discover and follow their own dreams.
For a short video of Nikki, click Here
Jacqueline Courchene  Jackie was born and raised in Kingwood, TX where she began her dance training at Rowland/Ballards school of ballet. From 2008 to her high school graduation in 2012, Jackie trained with the Kingwood Dance Theatre — a pre-professional ballet company — and attended annual Regional Dance America Festivals. Through her performance, choreographic, and teaching opportunities with Kingwood Dance Theatre, Jackie's love for dance truly blossomed. She continued her education at Skidmore College in Saratoga Springs, New York where she graduated with Honors in Dance and Business Management in May 2016. During the school year at Skidmore, Jacqueline was able to fine tune and enrich her choreography skills with many creative opportunities from collaborating with professors/peers and creating choreographic projects of her own. She has danced for and trained with choreographers such as Xan Burley and Alex Springer, Earl Mosely, Matt Pardo, Ruben Graciani, Christy Williams, and Erika Pujic. During her summers in Saratoga Springs, Jackie performed for Saratoga Summer Arts Festival and had opportunities to train with dance companies doing residencies in Saratoga Springs such as Martha Graham Dance Company, Lar Lubovitch Dance Company, and Doug Varone and Dancers. As a recent college graduate, she has danced in festivals from New York City to Los Angeles, and continues to produce choreographic works for a variety of performances and site specific venues. In 2017 Jackie was awarded the San Antonio Dance Umbrella's "Emerging Artist" Scholarship. She teaches at a variety different dance studios in the San Antonio and Austin areas, and produces original choreographic works for performances at pre-professional level dance companies in the San Antonio, Austin, and Houston areas.
Maranda Creamer  Maranda Creamer loves living a fit, healthy and active lifestyle. She has over a decade of cheerleading and gymnastics experience. Maranda began tumbling at age 9, and then cheered from middle school to college. After graduating Summa Cum Laude with a Bachelor's Degree in Mass Communications from Texas State University, she moved to Austin where she now resides. Maranda is a licensed Zumba and Zumba Toning instructor, and also holds certifications in CPR/AED and First Aid, as well as AFAA Group Exercise. She is excited to bring her own spin to Zumba classes and provide fun, safe and effective dance cardio workouts. She brings a balance of various international music styles and rhythms to her classes, and strives to make each class different so that her students are constantly challenged.
Rachel Culver  Rachel Cox Culver holds a BFA in Dance Performance from Sam Houston State University (SHSU). Since earning her degree, she apprenticed with Bruce Wood Dance and performed the works of Joy Bollinger. While pursuing her BFA, she performed a variety of ballet and modern repertoire as a Nicolay Dance Works company member, under the artistic direction of Dana Nicolay. Rachel guests frequently with NobleMotion Dance, based in Houston. While studying at SHSU, Rachel had the pleasure of working with guest choreographers Maurice Causey, Gerard Theoret, and Gregory Nuber, and performing in many SHSU faculty creations. Hailing from Elida, NM, she studied classical and contemporary ballet with S-W School of Dance and Ballet Lubbock. She spent her summers training with LoneStar Ballet, Virginia School of the Arts, and the Kirov Ballet. She has performed lead roles in Sleeping Beauty, Giselle, The Nutcracker, Carnival of the Animals, and Firebird. Rachel currently performs as a freelance dancer throughout Texas, and enjoys sharing her love for ballet with young dancers.
Tracy Dunivan  A native Texan, Tracy has successfully coached and guided the careers of young performers for over 25 years. Because of her strong training and diverse performance abilities, she undertook many artistic endeavors and opportunities, including choreography gigs and acting roles in local and regional playhouses including Houston's renowned Theatre Under the Stars. During the evolution of her career, she began to specialize in training and promoting young actors. Through her highly successful SHOKIDZ acting classes in Houston and Los Angeles, a "career changing" professional level seminar series, and her artist management company, numerous young actors found their niche and began rewarding careers. She helped launch the professional careers of Hilary & Haylie Duff, Renee' Olstead,  the late Skye McCole Bartusiak, Sarah Hagan, Mariah Parks, and Jinhee Joung. Tracy saw a need within the competitive and pre-professional dance community for better performance understanding; so, she developed an innovative approach to teaching dancers how to honestly, organically and fully create and interpret the "story" of the choreography given them. Tracy's goal is to help her clients recognize their full potential so they may realize all life's gifts!
Kim Frueh  I have been practicing yoga for 7 years and teaching for almost 3 years. Yoga came into my life while I was working at a very difficult and mentally exhaustive job. I was looking for a way to find peace and balance in my life, while continuing to work on my physical self. Being a dancer my whole life, yoga seemed a very natural fit, with it's graceful and strong postures. I love the practice of yoga because it is challenging and introspective and a great way to turn off the busy outside world. I received my teacher training with Malia Scott and Chrispy Bhaghat Singh at Say Om Yoga through the e3 Vinyasa 200 hour teacher training. My goal is to share this incredible practice of yoga, meeting students where they are, with challenges and support, hoping they find the same joy, emotional freedom and personal strength. Namaste.
Amanda Howes-Keith
Kennedy Huff  Kennedy Huff started dancing at the age of 2 in Plano Texas. She trained in all styles of dance and is now teaching jazz and contemporary for Balance/Pivot. She spent her life as a young dancer traveling and training at Prodigy Dance Center and Dance Industry while attending many conventions and competitions around the Dallas/Houston area. She has trained under many amazing artists such as Emma Portner, Matt Luck, Jessica Hendricks, etc. She attended high school at Booker T Washington High School for the Performing and Visual Arts where she trained daily in styles such as ballet, modern, and composition, while also getting an academic education. She is now attending the University of Texas at Austin and will be teaching classes weekly at Balance. She is very excited to be part of the teaching staff at Balance!
Kalee Irwin  Kalee Irwin is an urban American artist based out of Austin, TX. She received her BFA in dance at Sam Houston State University. In her final year, Kalee received the fallowing: Spectrum Costume Design Award, Excellence in Dance Research Award, and Dance Service Award. Kalee has advanced training in modern, jazz, ballet, contact improvisation, dance technology and choreography; as well as training in costume design and sewing. In the summer of 2016 Kalee attended Dance Italia in Lucca, Italy where she received training from Cristina Planas Leitao, Chisato Ohno, Elitia Cannata, Erik Abbott-Maine, Nicole Von Arx, and Christiano Fabbri. Kalee's favorite aspects of dance are choreography and improvisation. She likes to explore the boundaries of movement and express ideas, philosophies, and meaning through dance. In the fall of 2016, Kalee was selected to perform a spontaneous Improvisation performance, at the Texas Dance Improvisation Festival's closing concert. In the spring of 2017 Kalee was selected to debut her new work "You and Me, Me and You" in the Mid the Gap festival run by Dance Source Houston. Kalee is now currently teaching at Balance Dance Studios, as well as The Dance Spot where she is the Co-Director of Envision Dance Company. Kalee has four years experience in the field of costume as a designer, assistant to the designer, and stitcher/drapper/cutter. She is self-employed as a costume designer, clothing designer, and alterations specialist. In the fall of 2017 Kalee was invited back to Sam Houston State University as an over hire professional stitcher/draper/cutter, as well as assistant designer, for the Dance department's Spectrum Faculty concert. Kalee currently works at David's Bridal as one of their alterations specialist. In the fall of 2018 she will begin her new journey as the costume designer and costume manager of both Balance Dance Studio and The Dance Spot in Austin, TX. On the side, Kalee is working toward building her own business in costume design and alterations.
Jordan Johnson  
Kelsy Leyendecker  Kelsy Leyendecker is our assistant director of Elevate and PUSH Dand Company's Opal director. She began dancing at the age of 3 and has been teaching since the age of 16 years old. She began her studies and competitive years at Irvine Dance Academy but went on to receive training at some of the best studios in the country in the styles of ballet, tap, jazz, lyrical, hip hop, cheer, tumbling, and musical theatre. She has had the opportunity to study under legends such Joe Tremaine, Doug Caldwell, Molly Lynch, Christine Baltes, Jerome Robins, and Susan Stroman. In addition to them, she credits much of her growth and passion to her mentor, Monie Adamson who is a 3 time Emmy nominee and 2004 American Choreography Award winner. While still in school, she began choreographing young for her high school show choir and other local area theatre and children's programs. As a diverse and performer, Kelsy danced as an extra on a couple TV shows, strutted the parade routes and stages of Disneyland as well as toured parts of the US as a member of the company, "Dance N' ETC" and the "Concordia professional Chamber Choir". She quickly found her passion in musical theatre and was cast in multiple theatre company ensembles such as "Guys and Dolls", "Cabaret" and "Oklahoma" as well as lead roles such as Penny in "Swingtime" and Carol in "South Pacific". She is proud to be a part of the Austin dance community and loves teaching all her students of all ages at Balance Dance Studios.
Stacey Lizette  Stacey has been studying belly dance for twenty years. (Woah, how did that happen?) She is one of five dancers currently Level 5 certified in the internationally recognized Suhaila Salimpour format and hosts annual Suhaila workshops in Austin. Besides being a dance instructor, Stacey has taken on many roles and projects as part of the belly dance community, including: performer, choreographer, costume designer, artistic director of Tekatek Dance Ensemble, (former) producer of the annual Austin Belly Dance Convention, teaching assistant to Suhaila Salimpour, workshop sponsor, and show producer. Stacey's style of teaching is patient yet challenging to guide students safely beyond their comfort zones and into personal growth. Belly dance will grow your brain, move your body and feed your soul!
For a video of Stacy's bio, click Here
Andi Loo  Native to Texas, Andi Loo graduated from the University of North Texas with a degree in Spanish and quickly jumped on the earliest flight to Los Angeles. While in L.A., Andi worked for a local newspaper while studying dance at local venues. She recalls pre-Zumba days in L.A. being filled with healthy doses of "Latin Hip Hop" and "Salsa-esque" aerobics. Needless to say, her love and commitment to dancing grew quickly and after 3 children and a move back to Texas, she found her passion in teaching dance fitness classes.
For a short video of Andi, Click HERE
Danielle Storey Loredo  Danielle has been dancing since the age of five and has studied an array of genres, her favorites being jazz, modern/contemporary, and musical theatre. She trained with Tempe Dance Academy in Tempe, Arizona while growing up and has received numerous regional and national competition titles. She was captain of her Arizona state champion high school dance team. Danielle made her way to Texas after accepting a dance scholarship to Southern Methodist University in Dallas. At SMU Danielle trained with a world renown faculty studying Jazz, Ballet and the Martha Graham modern technique. In college, she kept busy performing, teaching, choreographing and pursuing a degree in Corporate Communications. She is loves to stay active as a performer and choreographer in the local dance scene and is a dancer with the Austin companies The Dance Project and Reverence Dance Project.
Natalia Maravi  Natalia was born to dance. From dancing on the bleachers of a football game at 5 years old, to choreographing a dance performance for her and her friends for their 5th grade class talent show, to tearing it up on the dance floor of many clubs as an adult. However, it wasn't until she was 26 years old that she took her first dance class and started her training. She fell in love immediately and got to work. She's taken a ton of hip hop classes and heels classes and has traveled to LA to train with Brinn Nicole and Tevyn Cole. Her passion for dance and teaching runs very deep and she is grateful for every opportunity to shake her hips and flip her hair.
Sharon Marroquin  Born and raised in Mexico City, Sharon's choreography has been listed numerous times as one of the top ten dance events of the year by the Austin Chronicle, and she is a three-time winner of the Austin Critics Table Award for Outstanding Choreographer. Sharon has created pieces for Andrea Ariel Dance Theatre, Big Range Austin Dance Festival, Forklift Danceworks, Ballet East, Hot September Flurries, Tapestry Dance Company, and many others. Her production, The Materiality of Impermanence, based on her experience with breast cancer, was honored with awards for Best Dance Concert and Best Dancer. In addition to her artistic endeavors, Sharon is a dual language elementary school teacher, and the proud mother of a beautiful son.
Kate McCann
Mark Moy  A veteran instructor and choreographer with over 20 years of teaching experience, Mark has a passion for teaching the love of dance. Beginner and advance students alike benefit from his warm, enthusiastic, and patient style. Mark's greatest joy is watching his students have the "lightbulb" moment. Mark tries various approaches for presenting concepts until that happens for each and every student.
Giving back to the Austin community and participation and local charitable events is important to Mark. In 2011 and 2012, he was a featured dance professional in the Lake Travis Dancing with the Stars event to benefit the Lake Travis Community Library, and in 2011 & 2016, he was a featured professional in the Dancing with the Stars Austin, benefiting the Center for Child Protection. He served on the Board of Directors of the prestigious Mayfair Dance Club from 2011 – 2013 and served as Membership Chair of the organization in 2014.
David Nava  David Nava, also known by Navaji, started his career at 16-years-old shortly after representing Texas and the United States in the 2008 Rudolph Nureyev International Ballet Competition in Budapest, Hungary. Afterward joining the Sarasota Ballet Company in FL as a corps de ballet. Nava, has performed in works by Andre Prokovsky, Frederick Ashton, Dame Ninette De Valois, John Cranko, Robert North, and Sir Peter Wright's. His lead and feature roles include Classical – Anthony Tudor's Lilac Garden, George Balanchine's Divertimento No. 15, Matthew Bourne's Boutique, Peter Darrell's Othello, Contemporary- Dominic Walsh's Trilogy & Napoletani, Leymis Wilmott's In Flight & Aftermath, Elizabeth Bergmann's When We No Longer Touch. Recently Nava was invited to audition for Wayne McGregor's company in London and performed at the Florida Dance Educators Conference alongside Complexions. Currently enrolled as a full time student at The University of Texas at Austin, David Nava has 10 years of professional dance and choreography experience and 6 years of teaching experience recently the Director of Ballet at The PAC in Houston, TX.
Kristin Nicolaisen Kristin Nicolaisen started dancing at a very young age and is now the Artistic Director of Balance Dance Studios. Kristin grew up in Houston dancing with some of the best studios in the city including North Harris Performing arts Center and Masters Upper level where she was on the advanced competitive team under the direction of Melissa Hooks. The company traveled all over the country seeking the highest level of well-rounded dance education and placed first overall at national competition, multiple years in a row. She also received many awards and acclamations in her solo work including multiple scholarships, 'L.A. agent' and 'Teen Dancer of the Year' I.D.C. etc. During these years Kristin also coached gymnastics and participated on her high school cheerleading team where she was awarded the honor of All Star as well as All American. Kristin then attended Texas State University where she graduated with a bachelor degree in mass communication with a sociology minor. While going to college she worked as a dance sr. instructor/choreographer for 8 years at Alisa's Dance Academy. She also has directed the off campus physical education program at ADA working with Austin school district. Kristin has worked close with Austin's Dance Elite competitive team, Aspire Dance Convention, Lake Travis I.S.D. and Manor I.S.D. choreographing many award winning ensembles and countless solos including the 1st place district champion 2011. She travels to Los Angeles and New York regularly to continue her training and stay current. Last year she toured U.S. and Canada as a backup dancer for singer Zayra. She dances with Reverence Dance Company as well as Verge Dance company where she has been artistic director and head choreographer. Kristin is madly in love with the art of movement and is ever embracing and exploring this beautiful boundless art. She has found in her dance experience that she not only loves the art but also truly loves sharing it with students. Exposing people of all ages to a form of athleticism and personal expression that induces healthy happiness for the mind, body, and soul is endlessly fulfilling.
Mikayla Pham Mikayla Pham is from Orange County, California but moved to Texas in 2005 and began training in gymnastics. In 2013, Mikayla retired from a successful gymnastics career as the Texas Beam Champion and began her dance training at Balance Dance Studios to pursue what she felt to be a more artistic or expressive form of movement. Since then she has grown tremendously and has received countless awards and scholarships as a part of Push Dance Company. She has traveled and trained at studios such as Edge and Millennium in LA as well as Broadway Dance Center and The Ailey School in NYC just to name a few. Mikayla also assists Streetz and LA Dance Magic as a part of their convention teams and teaches Jazz for NEXT GEN Dance Intensive in the summers. She has also been a Push Dance Company intern since 2016 as well as a teaching sub for classes at Balance. Mikayla really enjoys being a part of the Austin dance community and loves any opportunity to share her creativity and passion with other dancers that she comes across.
Ashley Rothwell  Ashley was born and raised in Newcastle Upon Tyne in the UK. From a young age Ashley has thrived within the Performing Arts, She completed her Teaching Degree in the UK and taught Dance and Vocal technique for Sunderland University. She then went on to complete her Masters in Musical Theatre at The Royal Central School of Speech and Drama in London. Shortly after graduation she packed up and moved to New York City to pursue Theatre and Film. During her time in New York she appeared in numerous Off-Off-Broadway plays such as 'Exposed' and 'The Hurtling Stillness' whilst continuing to develop her skills within the Performing Arts. She moved to Austin in October 2015 and is very excited to be a part of such a dynamic and nurturing dance school such as Balance.\
For a short video of Ashley, click Here
Dani Sanders Dani Sanders, CPT, FMT, is a fitness professional that focus' on dancer health and performance, and functional fitness. She studied Exercise Sports Science at Texas State University in San Marcos, TX and graduated with her Bachelors in 2015. She has worked in multiple gyms and dance studios across Texas teaching her love of health and fitness and sharing the benefits of sport specific training with dancers. Dani started dancing at a young age up until her early twenties when a chronic hip injury pushed her into another direction. This is where her passion for cross training and educating dancers began. Her dance training experience coupled with her copious amounts of kinesiology and physiology knowledge has given her the ability to work with dancers in a unique way that has yet to hit mainstream dance studio training. Her program is designed using scientifically proven muscle training protocols that incorporate both dance techniques and Pilates ideologies. She works hard to cross train dancers in order to keep them dancing longer, injury free, and performing at their best.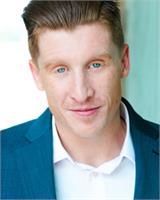 Matt Shields Matthew Shields is a Canadian born tap dancer and artist residing in Austin, Texas. Recently returning from a six month tour of Canada and many countries in Europe, Shields returned to Austin and joined Zach Theatre for the third time, appearing in Singing in the Rain; directed by Abe Reybold. Shields has most recently been recognized for his work with Zach Theatre in the production of Mary Poppins; directed by Dave Steakley. As the lead tap dancer and a featured member of the ensemble that won a B. Iden Payne award for 'outstanding work as an ensemble'. Mr. Shields also appeared at Zach Theatre in the Duke Ellington musical review; Sophisticated Ladies starring Jennifer Holiday. Shields & partner Tony Merriwether received the Austin Critics Table Award for 'outstanding duet performance' and were also nominated for a B. Iden Payne musical theatre award for their role in this production. Shields is the Artistic Director of Hyperfeet Productions and HYPE; Hyperfeet Youth Performance Ensemble which has produced youth ensembles in Austin and Dallas, Texas. Matt has directed many productions including; Sound Crash Wave a tap dance expression for HYPE Dallas, TV Music Mixtape for HYPE Austin, Rhythm Lives for Montreal Tap Festival, In Good Time for Rhythm in Fusion Festival, A Chronological Life Story Of A Few Tap Dancers for Vancouver Tap Society. Shields appeared on television for the opening performance of the Jerry Lewis MDA Telethon. While also making several performance appearances on FOX News, KXAN, Good Morning Texas, KVUE and Time Warner Cable. Mr. Shields was an original cast member for the national and international tours of The Souls of our Feet -A Tribute to American Tap Dance. Mr. Shields' additional performance credits include appearing at the Toronto and Edmonton International Jazz Festivals. The Edmonton Fringe Festival and Feats Festival of Dance. L'International Festival Le Danse Encore, Quebec, Canada. The Tap Ahead Festival in Germany, The Vancouver International Tap Festival and The Chicago Human Rhythm Project. And most recently appeared with Scott Bradlee's Postmodern Jukebox at Sun Fest in West Palm Beach, FL The DeBortollo Foundations annual fundraiser in Tampa, FL and again with PMJ in Sardinia, Italy.
Paradise Taylor  Paradise's love of fitness and movement brought her to her yoga mat over 15 years ago. Her practice began in the Ashtanga lineage under the guidance of Sharon Moon. It didn't take long for her to discover that the practice was not only good for lengthening and strengthening the muscular system, but also provided a sense of balance and calm throughout her life. After years of reaping the benefits of yoga Paradise felt the desire to give back and to share yoga with others through teaching. Now a registered 500-hour Yoga Alliance instructor, Paradise combines energetic forms of yoga such as Flow and Vinyasa with quieter practices of Yin and Restorative, for a well rounded class. In whatever style she is teaching she brings a warm, welcoming aura that empowers her students to grow in the practice by fostering a challenging and nurturing environment. She encourages playfulness, honesty, and enjoyment as each student explores and creates their individual practice and experience. Paradise believes passionately in yoga's ability to unite oneself and those around you in a positive environment of personal growth.
Laura Mobley Vasquez  Originally from Orlando, Fl, Laura graduated from University of South Florida with her B.F.A. in modern dance performance in 2015. During her college career she had the opportunity to travel to France to study, dance, and choreograph in the USF Dance in Paris Program and the International Dance Festival in Trinidad and Tobago. After graduation, Laura continued her training in summer programs with Robert Moses Kin, Repertory Dance Theatre, and Bodytraffic. During her remaining time in Florida she was a member of Red Right Return Dance Company where she performed at the annual Orlando International Fringe Festival. She then traveled to Maine to collaborate with Susan Douglas Roberts, Artistic Director of wildgoosechasedance, and dancer Alex Masi to launch its choreography project of the summer. Laura recently moved to Austin from Bloomington, IN where she collaborated with Stephanie Nugent Dance. Since moving to Austin she has performed in projects with Blipswitch, NunaMaana, Jennifer Sherburn's 11:11:08, and Empty Maps Collective in this years Revolve: Movement Display.
Quinton Weathers  Quinton Weathers started dancing at the age of eight, at Joyce Willett School of Dance in Austin, TX. He studied in jazz, tap, ballet, hip-hop, lyrical, musical theater, gymnastics and also performed with Body Talk Dance Company. He won numerous scholarships from L.A. Dance Force, Urban Jamm, West Coast Dance Explosion and New York City Dance Alliance. At twelve he started training at the Edge in Los Angeles, where he trained with Bill Prudich, Mandy Moore, Adam Parsons, Doug Caldwell, Malaya, Tabitha & Napoleon, Marty Kudelka, and Roger Lee to name a few. Quinton's fresh choreography and outgoing attitude has made him a sought after teacher and choreographer. He has taught master classes all over the United States, Canada, Korea and Japan. Quinton has judged and taught for Break the Floor Productions, V.I.P, Flow 40 and Hall of Fame Dance Challenge. For five years he taught lyrical, jazz and hip-hop at Simi Dance Center in Simi Valley, California. His students won numerous scholarships and awards and have gone on to work as professional dancers. He has also had the opportunity to assist award-winning choreographer Mandy Moore in Seoul, Korea at the International Jazz Festival and at the Edge. Quinton lived in Los Angeles for five years and is still represented by Bloc Talent Agency. He has worked with the likes of Jennifer Lopez, Beyonce, Angie Stone, Snoop Dogg, Salt & Pepa, Kylie Minogue, Anastasia, Clay Aiken, Ruben Studdard, Solange Knowles, Yasmeen, Parker Posey and Chris Katan. His T.V. and film credits include Nickelodeon's "All That" and "Taina," "2002 Olympics," "Soul Train", "Trading Spaces," "Varsity Blues," "Honey," "Adam and Steve" and "Dreamgirls". He has done commercials and industrials for "So You Think You Can Dance," I-pod, Motorola, Smashbox Cosmetics, Nintendo, Diesel and Levi Jeans, Nike, 7-up and Pepsi. Quinton was also a dancer on the American Idol 2 Tour and traveled around the U.S. and Canada. Quinton is now back in Austin, TX and has his own dance studio, The Dance Spot.
Hannah Woolridge Hannah Woolridge, who recently relocated to Austin, TX, began dancing at the age of 3 in Corpus Christi, TX. She has gone on to earn a B.F.A. in Dance from Sam Houston State University, is certified in Mat and Reformer Pilates, as well as pursuing her Gryotonic® Certification. Hannah performed with the Corpus Christi Ballet from 2004-2013 starring in various roles such as; Clara, Dew Drop Fairy, Russian dancer, Mirliton, Pirouette Doll, and Harlequin Doll in Nutcracker, Cygnet in Swan Lake, and the Generosity Fairy in Sleeping Beauty. She attended several summer intensives including Ballet Austin studying under Stephen Mills, the School of American Ballet studying under Peter Martins and Kay Mazzo, and the Alonzo King Lines Ballet. While pursuing her degree at Sam Houston, Hannah had the opportunity to work with various international choreographers, including Gerard Theoret and Maurice Causey, as well as perform as a member of Nicolay Danceworks in A Wynne Home Nutcracker. After graduating from Sam Houston State University in 2016, Hannah spent three months in Rome, Italy dancing and performing with VivoBallet under the direction of Enzo Celli. Upon returning back to the states Hannah began dancing as a Resident Guest Artist with Corpus Christi Concert Ballet for the 2017-2018 season as well as teaching at the Ballet Academy of Corpus Christi. Hannah is ecstatic about joining the team at Balance Dance Studios and diving into the Austin dance scene.