Kathy Dupuy Kathy started dancing seriously in high school and has continued to take classes and had the opportunity to perform through various studios in Austin. Through the years, dance has proven a great way for her to stay fit after having 4 kids and maintaining a busy lifestyle. She has successfully pioneered multiple businesses from start up to maturity including Texas' largest household staffing service, Mom's Best Friend, which she founded in 1994. She and her husband, Stuart, now run this together, along with the College Sitters & Tutors Barton Springs franchise. She also started and ran a residential care, assisted living home for seniors, for 10 years. Kathy has served on various boards, and her companies have been recognized for outstanding achievement, as well as a commitment to giving back to the local community. As a dancer herself and mom of 4 kids who all danced at one point or another, Kathy understands the need for a high quality studio environment catering to the needs of both adults and children, thus the creation of Balance Dance Studios in 2012. Kathy's business expertise and entrepreneurial spirit, combined with her passion for the art of dance, create the perfect combination for her role as studio owner of Balance Dance Studios. Kathy purchased a Round Rock studio, The Dance Spot, in 2017, and now manages both locations. Kathy and her family reside in Southwest Austin and are the proud parents of Grace, Kaitlyn, and James and Jordan.
Chelsea Affatato Chelsea began her formal dance training at age 13, discovering her deep passion for dance through her high school drill team, where she was a member for all four years of high school and was nominated as an All American. For 14 years, she has trained in ballet, acrobatics, jazz, contemporary and more. Continuing her dance education, Chelsea auditioned for and trained with the world famous Kilgore Rangerettes at Kilgore College.
In 2013, she started as an assistant at a local studio where, within 3 years, she became the Assistant Director. Chelsea teaches many styles of dance and specializes in Acro, with her certification through Acrobatic Arts. In addition to her role teaching dance, Chelsea herself danced professionally for the Austin Spurs NBA G-league champions and USA Cheerleaders. With more than 14 years of experience as both a student and instructor, Chelsea has made teaching and performing dance her career. Chelsea's favorite part about teaching is seeing the transformation that occurs in her students from the day they walk into the studio and throughout their experience learning under her instruction.
Daniel Broxton Daniel started dancing in high school, participating on a crew his freshman year that turned into a team his sophomore year. He started pursuing dance more and training more seriously throughout his high school years. He now directs a high school hip hop dance team, teaches workshops, and choreographs for music videos, musicals, events, and performances. Daniel is excited to bring his background and experience, as well as his excitement for hip hop, to dancers at Balance!
Peyton Calhoon is an Austin Native and has been dancing and performing since she was 9. She attended Shenandoah Conservatory, in 2017-2018, before moving to New York City. Shortly after that, she became a soloist dancer in the Las Vegas Production of "Purple Reign: The Prince Tribute Show", alongside boyfriend, Donelvan Thigpen, headlining the role of Prince. She is mother to a baby girl, Aliyah! Peyton has always had a love for children, and taught dance and musical theater classes, since she was in high school. She currently works at Summer Stock Austin, as an Associate Producer and Head Marketing Manager. She also is an instructor with the Adderley School. Peyton Calhoon has a deep love for the arts and takes pride in helping to spread the power of creativity and share the impact that the arts have had on her life.
Mica Carson began her dance training near Austin, TX at the age of 8, training and performing as a member of a competitive dance company. Her instructing career began at age 15 as she assisted special needs dancers of the program 2dance2dream. She continued her dance training at Hope College, earning a BA in Dance Performance & Choreography. While attending she was in H2 Dance Company and toured the Midwest, performing modern and afro-fusion works by Matt Farmer and Crystal Frazier. Her favorite performances include tapping in Chicago Tap Theatre's holiday show and also showcasing her choreography at the Centre Du Danse De Marias in Paris, France. Mica choreographed and danced for Outlet Dance Company In Chicago and instructed dancers both in studios and as a faculty member for Activate Your Artistry Dance Convention. Now an Austin resident, she looks forward to teaching to her home community!

Anna Cargill is a versatile singer originally from Fort Worth, Texas. There, she gained an appreciation for Musical Theater, getting the opportunity to play roles such as Mrs. Lovett in Sweeney Todd and The Witch in Into the Woods. She was classically trained at Tulane University in New Orleans where she earned a degree in Vocal Performance. Anna then kicked off her career by singing on cruise lines in live-band theatrical productions, both international and along the length of the Mississippi River. This allowed her to travel and explore a variety of musical styles from Big Band and Jazz to Country and Rock. Meanwhile, she wrote and performed her own show attributed to one of her favorite singers, Linda Ronstadt, showcasing her wide vocal range and ability to cross genres. Currently you can find Anna singing in gigs around town, especially with Austin's beloved Wedding band, The Matchmaker Band. Anna has enjoyed entertaining wedding parties every week for 5+ years! When she's not performing, Anna enjoys traveling with her partner, meeting friends for coffee, and spending lots of time in nature. She hopes to continue to grow as a vocalist and pass the knowledge she's curated down to her students.
Erin Carle began dancing at the age of 3 at Sugarland Dance Center in her home town, Houston Texas. While there she studied ballet, modern and jazz dance, later became an assistant teacher at the age of 14. At the age of 15 Erin began studying the aerial arts at The Vault in Houston. While there she became versed in silks, trapeze, triple cloud swing, contortion and flying trapeze. She danced with both her middle school and high school dance teams competing in team and solo competitions. In 2016 Erin won 3rdplace in the state at the high school level for her solo. The summer of 2017 Erin moved on to dance with the Balletforte ballet company starting as an apprentice dancer. By 2018 Erin worked her way up to dance as a corps dancer with the ballet. Under direction of Michael Banigan, Erin danced in many ballets including Don Quixote and Sleeping Beauty. Erin them moved on to dance with the UT Tyler dance team for one year where she was awarded all American status by National Dance America. Erin is now a student at Texas State University studying painting. She currently teaches dance and choreographs all over the Austin area.
Danielle Cortier is originally from South Bend, Indiana. After graduating from Ball State University with a Bachelor of Arts in Dance Performance and a minor in Dance Education, she moved to NYC where she worked as a freelance performer and dance educator for 13 years. On top of freelance performance work, she danced with several companies including Eidolon Ballet in Concert and Mariana Bekerman Dance Company. She has performed all over NYC and the East Coast, including the Lincoln Center "Out of Doors" Festival, Jacob's Pillow, and City Center Studios. She has also performed abroad in Japan. Danielle's national credits include back up dancing for Twenty One Pilots on Late Night with Seth Meyers. Teaching has always been a large part of her life, and she taught at Ballet Academy East on the Upper East Side during her time in NYC. Danielle enjoys teaching students of all ages in many forms of dance including Ballet, Jazz, Tap, Modern, and Contemporary. She has been a Dancer, Assistant Choreographer, and US Company Manager with Keiko Fujii Dance Company based in Osaka, Japan since 2015.  

Jodi DeAngelis danced professionally with the Ruidoso Dance Ensemble in New Mexico and Ballet Pensacola before moving to Austin in 2016. Jodi recently graduated with honors from the University of Texas at Austin with a Bachelor of Fine Arts and a minor in Kinesiology and Health Education, where she had the privilege of working closely with Erica Gionfriddo, Gesel Mason, Charles O. Anderson, Dorothy O'shea Overbey, Sara Paul, and Millie Heckler. Central to her work is the use of embodiment as a location for processing empathy, developing agency, and encouraging positive mental health practices for connections with ourselves and those around us. Specifically, Ms. DeAngelis is looking forward to teaching ballet technique to be empowering in artistry, body positivity, and authenticity of movement. 

Arielle Elonys is a Dancer, Choreographer, Casting Director, Actress, Model, Writer, and Singer based out of Los Angeles, California. Elonys holds a Bachelors of Art in Dance from the prestigious Loyola Marymount University. She has appeared on numerous TV shows including Nashville, Making Moves, and So You Think You Can Dance. She has worked with artists such as but not limited to Tiesto, Kygo, Miguel, Tim McGraw, Dillion Francis, Kane Brown, Halsey, Liz Hewitt, DJ Mustard, Jon Bellion, 3Oh!3, Brendon Urie (Panic at the Disco), Kill the Noise, Zealyn, Baby Bash, and Every Time I Die. Arielle Elonys has also choreographed several commercials for companies such as McDonalds, and Eureka Vacuums. In addition, Elonys is also an International model & actress, working with companies like Tesla, Vanity Fair, Poprageous, Showstopper Dance Competition, Image Comics, Harlequin Floors, Tenth House, and Englebert Strauss. As an actress, Elonys played the lead role in a dance film called Where We Begin that premiered at Tribeca Film Festival. She has even appeared in a Kia Super Bowl commercial. Arielle Elonys, has also become a published writer for the number one Teen Dance Magazine, Showstopper Magazine. As a teacher, it is Arielle Elonys' goal to give each student the opportunity to become an individual and be celebrated for it. She believes that dance can be beautiful on array of levels, not only technically. Until a dancer has deeper insight into their own soul they cannot truly share through the art of dance. Though her training comes from a technical, collegiate base, to dance is human, and to be human is to forge connection and community through vulnerability. In an attempt to be the best "technical dancer" too many dancers now-a-days have forgotten what it means TO DANCE. As a teacher, Arielle Elonys creates a space that facilitates students to once again familiarize themselves with WHY they dance. From there she moves forward with skill building class work that enhances overall performance quality in association with technical ability. She works with concepts that vary from technicalities of subtle movement to a broad expansive movement, and everything in between, while integrating true emotions, respective to each musical genre that she teaches.
Micki Fields Since the first dance class at 5 until now, dance has been a constant in Micki's life. From cheerleading, drill team and baton twirling, to dancing on stage in community theater, to a life long love of cardio dance classes, a passion has grown and blossomed into the incredible opportunity of becoming an instructor at Balance Dance Studios.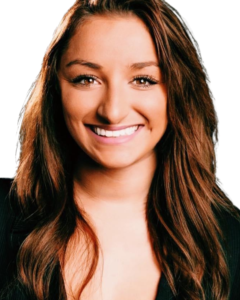 Malia Gearhart Originally from Nashville TN, Malia has been dancing for over 18 years. She is extensively trained in contemporary, jazz, acro, ballet and hip hop. She has choreographed for dance teams as well as several studios in the Nashville area. She appeared in Old Dominions debut video "Break up with Him" and has worked in several videos with other artists. She interned and toured with Adrenaline and Revive Conventions as an ACE for years. Malia danced under the guidance of the award-winning DC Dance Factory and their amazing staff and has been assisting teachers since she was eight. With over 18 years of dance experience, Malia has developed a passion for teaching all ages from pre-school to adults. Malia is so excited to be living in Austin where the talent is both creative and competitive and cannot wait to work with your dancers!
Avery Hampton
Avery

, originally from Savannah, GA, began her dance journey at the age of 3. She's studied a variety of movement styles, including tap, jazz, acro, ballet, modern and contemporary. She graduated from Emory University in the spring of 2021 with degrees in neuroscience and dance movement studies. There she gained a deep appreciation of dance as a link between mind and body communication. Now,

Avery

looks forward to helping others discover their own creative voice using movement as a means for self-expression.
Taylor Harbin  
Taylor Noel Harbin was born and raised in Dayton, OH where she began dancing in a creative movement class at the Jeraldine School of Dance. From there she attended Stivers School of the Performing Arts studying dance and choir. In addition to dancing in her school Taylor trained with form Dayton Ballet principal dancer Barbara Pontecorvo at Pontecorvo Studios later joining their pre-professional company Gem City Ballet. Upon graduating from High School Taylor initially attended Point Park University in Pittsburgh, PA where she studied for a year and was able to perform a Martha Graham original piece 'Heretic'. Later Transferring to University of Cincinnati College Conservatory of Music where she studied ballet and performed in Giselle, original pieces set by her professors, and fellow classmates.During her junior and senior year of school Taylor joined the Louisville Ballet as a Corps de Ballet dancer. Later retiring at Ballet Austin.
Shawna Hesketh

Shawna

Hesketh started dancing at an early age, at her one-room studio, in her small central Texas hometown. Her love of dance continued to grow, and she went on to join her high school's drill/dance team, and then began teaching dance at the age of 16. She attended Sam Houston State University, and graduated with a Bachelor of Arts degree, in Photography and Dance. While at SHSU, she was in several performances, including a graduate thesis, and also worked in the costume department for their Nutcracker production. After moving to Austin, she got back into dance full-time, diving into ballroom dancing.

Shawna

then joined Balance Dance Studios, in the fall of 2012, in its inaugural year. Since then, she has created a home and family with Balance, and now gets to share this journey with her two children, as she watches them dance and grow.

Kirsten Kemp  Kirsten Kemp is a former professional dancer, classical ballet instructor, creator of TwinTalksBallet on YouTube, and a Mindset Coach for dancers. A native of Corpus Christi, TX, Kirsten grew up dancing alongside her twin sister, Kelsey. At 13, their passion for ballet grew into a drive to pursue ballet professionally, which lead to training during the summers at programs such as San Francisco Ballet, Houston Ballet, and American Ballet Theatre. Kirsten went on to train year-round in the top levels of the Houston Ballet Academy for two years, after which she went to study on full scholarship and perform numerous lead roles in the Department of Ballet at the University of Utah. She graduated from "the U" within three years with a Bachelors of Fine Arts in Ballet and a Minor in Business Administration with top honors. Kirsten then danced professionally with Oklahoma City Ballet, where she performed in the corps de ballet of productions such as George Balanchine's Serenade and Robert Mill's A Midsummer Nights Dream. As a Company Apprentice, she was also chosen to perform with the company on their annual tour to Colorado Springs. After making the decision to step away from the professional realm due to a persistent knee injury, Kirsten now finds great joy and purpose in performing as a guest artist while supporting the next generation of dancers through her work as a ballet instructor and Mindset Coach for dance.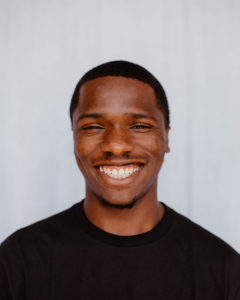 Jaylin Lane
I'm from Del Valle Texas and have been dancing for 9 years! My dance career started in middle school where I entered talent shows and local competitions that landed me a handful of wonderful opportunities. Those include becoming a national competitor in the NAACP "Act-So" competition in Las Vegas, auditioning for America's got talent, and numerous productions with artist and directors from all over. My style of dance is a mix of Hip Hop and Urban movements with strong contemporary influence; And an emphasis on musically and energy!  Dance has always been a vital and highly influential part of my life. I can't wait to share my ever growing knowledge and love of dance with you!
Kelsy Leyendecker  Kelsy began dancing at the age of 3 and has been teaching since the age of 16 years old. She began her studies and competitive years at Irvine Dance Academy but went on to receive training at some of the best studios in the country in the styles of ballet, tap, jazz, lyrical, hip hop, cheer, tumbling, and musical theatre. She has had the opportunity to study under legends such Joe Tremaine, Doug Caldwell, Molly Lynch, Christine Baltes, Jerome Robins, and Susan Stroman. In addition to them, she credits much of her growth and passion to her mentor, Monie Adamson who is a 3 time Emmy nominee and 2004 American Choreography Award winner. While still in school, she began choreographing young for her high school show choir and other local area theatre and children's programs. As a diverse and performer, Kelsy danced as an extra on a couple TV shows, strutted the parade routes and stages of Disneyland as well as toured parts of the US as a member of the company, "Dance N' ETC" and the "Concordia professional Chamber Choir". She quickly found her passion in musical theatre and was cast in multiple theatre company ensembles such as "Guys and Dolls", "Cabaret" and "Oklahoma" as well as lead roles such as Penny in "Swingtime" and Carol in "South Pacific".  Kelsy is the Creative Director for Ignite Dance Company and Assistent Director of Elevate Performance Company. She is proud to be a part of the Austin dance community and loves teaching her students of all ages at Balance Dance Studios.
Stacey Lizette  Stacey has been studying belly dance for twenty years. (Woah, how did that happen?) She is one of five dancers currently Level 5 certified in the internationally recognized Suhaila Salimpour format and hosts annual Suhaila workshops in Austin. Besides being a dance instructor, Stacey has taken on many roles and projects as part of the belly dance community, including: performer, choreographer, costume designer, artistic director of Tekatek Dance Ensemble, (former) producer of the annual Austin Belly Dance Convention, teaching assistant to Suhaila Salimpour, workshop sponsor, and show producer. Stacey's style of teaching is patient yet challenging to guide students safely beyond their comfort zones and into personal growth. Belly dance will grow your brain, move your body and feed your soul!
Andi Loo Native to Texas, Andi Loo graduated from the University of North Texas with a degree in Spanish and quickly jumped on the earliest flight to Los Angeles. While in L.A., Andi worked for a local newspaper while studying dance at local venues. She recalls pre-Zumba days in L.A. being filled with healthy doses of "Latin Hip Hop" and "Salsa-esque" aerobics. Needless to say, her love and commitment to dancing grew quickly and after 3 children and a move back to Texas, she found her passion in teaching dance fitness classes.
For a short video of Andi, Click HERE
Tori Loper is a recent graduate from the University of Texas at Austin where she received a BFA in Dance Performance with a focus in Dance Education and a Business Minor. She grew up in Austin, Texas and trained with Rise Dance Company and the WestWood SunDancers. Recently, she has trained with and performed works by Rena Butler, Gesel Mason, Gregory Dolbashion, Kirven Douthit-Boyd, Stephanie Martinez, Jeremy Arnold, and Sandra Organ-Solis. With the University, she has performed in Fall For Dance, Fortitude, the Cohen New Works Festival, and Evolution. Her work has been commissioned by Revolve: A Movement Display in Austin, TX, has been presented by Dance Action, and "Orpheus, a Contemporary Dance Interpretation" for a Rain Water Grant through the Butler School of Music, among other student showcases. Recently, Loper has been commissioned to co-create a full length work for the Cohen New Works Festival that will premiere in April 2021. She has trained with the Soul Escape Company in Dallas in the Summers of 2017 and 2018 and performed in the works of Justin Giles, Will Johnston, and Seth Zibalese, both in Dallas and Los Angeles. To further her dance education practices, Loper has attended the Dance Education Laboratory as an Arnhold Summer Fellow in New York City.
Kyrie Lloyd began her dance training in Philadelphia, PA where she studied classical ballet, modern, jazz, and tap. Upon graduating high school, she attended Palm Beach Atlantic University earning a degree in dance. While at PBA, she had the opportunity to study under Demetrius Klein of Demetrius Klein Dance Company, Jin Young Lee from NYCB, and Eileen Hebron from ABT. She also performed and choreographed original work for the university's dance ensemble. Since graduating college, she has been teaching at dance studios teaching all levels of dance, with an emphasis on ballet and modern dance. She also teaches barre fitness classes for teens and adults. She has performed for various South Florida dance companies and artists including Demetrius Klein Dance Company, REACH; A Dance Theater Collective, and Florida Grand Ballet. In addition, she has worked with MUSE Theater Company and has performed works such as CHICAGO and A Chorus Line.
Natalia Maravi  Natalia was born to dance. From dancing on the bleachers of a football game at 5 years old, to choreographing a dance performance for her and her friends for their 5th grade class talent show, to tearing it up on the dance floor of many clubs as an adult. However, it wasn't until she was 26 years old that she took her first dance class and started her training. She fell in love immediately and got to work. She's taken a ton of hip hop classes and heels classes and has traveled to LA to train with Brinn Nicole and Tevyn Cole. Her passion for dance and teaching runs very deep and she is grateful for every opportunity to shake her hips and flip her hair.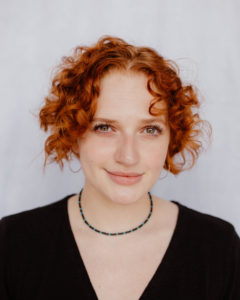 Kate McCann Kate fell in love with dance at an early age. The way that movement and music creates its own unique form of artistry has had an unparalleled impact on her life, both in and outside of the studio. She has been working with children since the age of 14, and has found that one of her greatest joys is being able to share her passions with a younger generation. Because Kate didn't start her formal dance training until high school she is a huge proponent of self discipline, and regards dance as the medium which taught her that all things are achievable through hard work and diligence. It was at Balance Dance Studios she cultivated this understanding, as she is one of our very own Push Dance Company alumni. Kate looks forward to teaching, training, and exploring movement with you!
Mark Moy  A veteran instructor and choreographer with over 20 years of teaching experience, Mark has a passion for teaching the love of dance. Beginner and advance students alike benefit from his warm, enthusiastic, and patient style. Mark's greatest joy is watching his students have the "lightbulb" moment. Mark tries various approaches for presenting concepts until that happens for each and every student.
Giving back to the Austin community and participation and local charitable events is important to Mark. In 2011 and 2012, he was a featured dance professional in the Lake Travis Dancing with the Stars event to benefit the Lake Travis Community Library, and in 2011 & 2016, he was a featured professional in the Dancing with the Stars Austin, benefiting the Center for Child Protection. He served on the Board of Directors of the prestigious Mayfair Dance Club from 2011 – 2013 and served as Membership Chair of the organization in 2014.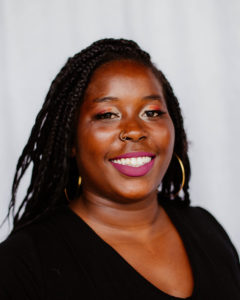 Ki'ana Rowland considers herself an Austonian, even though she was a military brat and lived in many different places growing up. She started dancing when she started walking and, as she grew up, continued to dance in her garage and put on talent shows for her parents. She performed in many talent competitions as she moved across the globe and ultimately became the captain of her step team in 8th grade and later, the creator of the first hip hop dance club at her high school. She went to school to play basketball at Trinity International in Chicago, and then transferred to the University of North Texas, where she joined Choreoblock, also known as UNT FSA Modern. She became a choreographer and later, the creative co-director for the team, between 2015-2017. In the meantime, she also danced on Neighborhood, in Dallas, out of DFC dance studio, and went to World of Dance, placing 1st in 2016, and 3rd in 2018, winning crowd favorite both years, as well as Summer Meltdown, in Houston, in 2016, taking home 1st, and Dancers' Paradise, in Mexico, in 2017 and 2018. After completing school at North Texas, she finished out her time with Neighborhood, in the spring of 2018, and became the director of the youth team, Impact N Change, for the 2019 WOD Dallas season. In August 2019, she moved home to Austin. She love dancing and is committed to continuing to make it a part of her life, to learn and grow, and try to help promote growth for those around her.
Dani Sanders  Dani Sanders, CPT, FMT, is a fitness professional that focuses on dancer health and performance, and functional fitness. She studied Exercise Sports Science at Texas State University in San Marcos, TX and graduated with her Bachelors in 2015. She has worked in multiple gyms and dance studios across Texas teaching her love of health and fitness and sharing the benefits of sport specific training with dancers. Dani started dancing at a young age up until her early twenties when a chronic hip injury pushed her into another direction. This is where her passion for cross training and educating dancers began. Her dance training experience coupled with her copious amounts of kinesiology and physiology knowledge has given her the ability to work with dancers in a unique way that has yet to hit mainstream dance studio training. Her program is designed using scientifically proven muscle training protocols that incorporate both dance techniques and Pilates ideologies. She works hard to cross train dancers in order to keep them dancing longer, injury free, and performing at their best.
Lisa

 

Schreck

 has always had a lifetime love of learning and dance! This started for her in her hometown of Cedar Falls, IA and led her to Ball State University where she graduated with her BFA in Dance. During her time at Ball State, she had the opportunity to perform across multiple genres in shows such as; Swing! The Musical, A Chorus Line (Bebe u/s, Dance Captain), modern dance concerts, and collaboratively in student led grant projects. In 2017 she worked closely with Sidra Bell on the project i2i: impact to innovation, an immersive evening length concert. After graduating, 

Lisa

 moved to Indianapolis, IN where she performed in the annual IPL Yuletide Celebration, The Fringe Festival, and Flourish: A Modern Dance Showcase; a recurring concert at the White Rabbit Cabaret. In addition to performing, 

Lisa

 taught dance to students from ages 2 to adult. She is so excited to be in Austin and share her love of dance!
Haley Sikes 
Haley Sikes is a dancer, performer, choreographer, and teacher based out of the Austin area. She started dancing at the age of three, training in many different styles, with a focus on hip hop and contemporary. Haley has been teaching dance for the past five years, and her resume includes working for Prestige Dance Convention, choreographing for many Hip Hop crews all over Texas, and being a background dancer for local artists. She has a fresh new view that she uses to spark creativity among other young artists.
Danielle Storey Loredo Danielle Storey Loredo grew up training at Tempe Dance Academy and Nina Marlow School of Ballet in Phoenix, Arizona. Her competitive dance experience has given her so much to be grateful for, and she also attributes her success as a dancer/human to her steadfast commitment to ballet training and technique. Danielle received a performing arts scholarship to the Meadows School of the Arts at Southern Methodist University where she studied Dance Performance and Corporate Communications. In college, she was a student choreographer, co-founded the SMU dance club, and worked through an intense curriculum   Upon graduating in 2011, Danielle came to work in Austin and taught dance classes part time. Her passion for teaching performing arts was so centric in her life that she decided to leave her corporate job, and help Kathy Dupuy and Kristin Nicolaisen start Balance Dance Studios.
Danielle is also passionate about performance and has danced for choreographers Danny Buraczeski, Kristin Nicolaisen, Quinton Weathers, Cat Cogliandro, Cheryl Copeland, Devon Adams, Millicent Johnnie and Jessie Smart.  With experience in the commercial dance world of Los Angeles, she  understands what it takes for pre-professional dancers to make a living with their art. Some of her most memorable LA experiences include assisting dance legend Jackie Sleight, apprenticing for Diavolo Dance Company and workshopping the choreography for Disney's Frozen show at California Adventure. She pulls a lot of her stylistic inspiration from her time spent in LA training with her contemporary favorites, Jason Gorman and Cat Cogliandro. Danielle aims to train dancers into anatomically aware, sharp, dynamic and daring performers. She also hopes to make an impact in her students' lives beyond the studio, mentoring and encouraging positivity and confidence!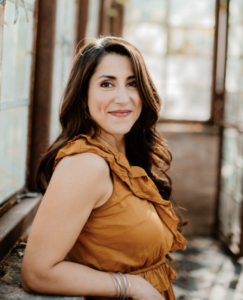 Paradise Taylor Paradise's love of fitness and movement brought her to her yoga mat over 15 years ago. Her practice began in the Ashtanga lineage under the guidance of Sharon Moon. It didn't take long for her to discover that the practice was not only good for lengthening and strengthening the muscular system, but also provided a sense of balance and calm throughout her life. After years of reaping the benefits of yoga Paradise felt the desire to give back and to share yoga with others through teaching. Now a registered 500-hour Yoga Alliance instructor, Paradise combines energetic forms of yoga such as Flow and Vinyasa with quieter practices of Yin and Restorative, for a well rounded class. In whatever style she is teaching she brings a warm, welcoming aura that empowers her students to grow in the practice by fostering a challenging and nurturing environment. She encourages playfulness, honesty, and enjoyment as each student explores and creates their individual practice and experience. Paradise believes passionately in yoga's ability to unite oneself and those around you in a positive environment of personal growth.
Wyntergrace Williams was born and raised in Connecticut and began dancing, at the age of four, with African dance and ballet. Over the years, she trained and competed in Latin & Ballroom, at Maria Fiora's Dance Studio and, when she was a pre-teen, she began training in jazz, jazz-funk, heels, ballet, hip-hop, broadway, and contemporary, at Broadway Dance Center, while being part of the Jimmy Locust Dance Company, with whom she competed and performed (in addition to her high school dance team). When she moved to Los Angeles, she trained at Millenium Dance Complex and Edge PAC, while acting in a kids sitcom, This Just In. She studied under prestigious choreographers and teachers in LA, performed in music videos, and danced in a Lifetime movie, Psycho Party Planner, and the sitcom, This Just In. Wyntergrace has extensive experience working with kids as a nanny and acting coach and is now excited to be teaching, and sharing her love for dance, with kids at Balance Dance Studios. She respects the littles and their vast imaginations, unique personalities and creativity. She also loves teaching adults because she believes in the infinite possible capabilities that each individual possesses to continue to discover about themselves, physically and mentally. She loves dance because it brings people together who share the same passion for authentic expression, through movement, music and fun, as well as the overall health benefits that dance provides. She is thrilled to be a part of Balance Dance Studios' faculty, especially because of the supportive, encouraging, talented and community-focused environment.
Alex Wood  Alex Wood is a dancer and artist, originally from Michigan. He studied dance at Marymount Manhattan College, with a concentration in choreography. Since college, he has worked with several dance companies & performance art groups, including Ann Liv Young Dance Company, as well as creating independent works.
Hannah Woolridge  Hannah Woolridge, who recently relocated to Austin, TX, began dancing at the age of 3 in Corpus Christi, TX. She has gone on to earn a B.F.A. in Dance from Sam Houston State University, is certified in Mat and Reformer Pilates, as well as pursuing her Gryotonic® Certification. Hannah performed with the Corpus Christi Ballet from 2004-2013 starring in various roles such as; Clara, Dew Drop Fairy, Russian dancer, Mirliton, Pirouette Doll, and Harlequin Doll in Nutcracker, Cygnet in Swan Lake, and the Generosity Fairy in Sleeping Beauty. She attended several summer intensives including Ballet Austin studying under Stephen Mills, the School of American Ballet studying under Peter Martins and Kay Mazzo, and the Alonzo King Lines Ballet. While pursuing her degree at Sam Houston, Hannah had the opportunity to work with various international choreographers, including Gerard Theoret and Maurice Causey, as well as perform as a member of Nicolay Danceworks in A Wynne Home Nutcracker. After graduating from Sam Houston State University in 2016, Hannah spent three months in Rome, Italy dancing and performing with VivoBallet under the direction of Enzo Celli. Upon returning back to the states Hannah began dancing as a Resident Guest Artist with Corpus Christi Concert Ballet for the 2017-2018 season as well as teaching at the Ballet Academy of Corpus Christi. Hannah is ecstatic about joining the team at Balance Dance Studios and diving into the Austin dance scene.