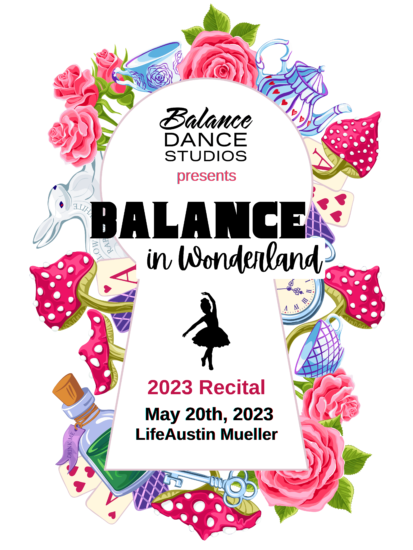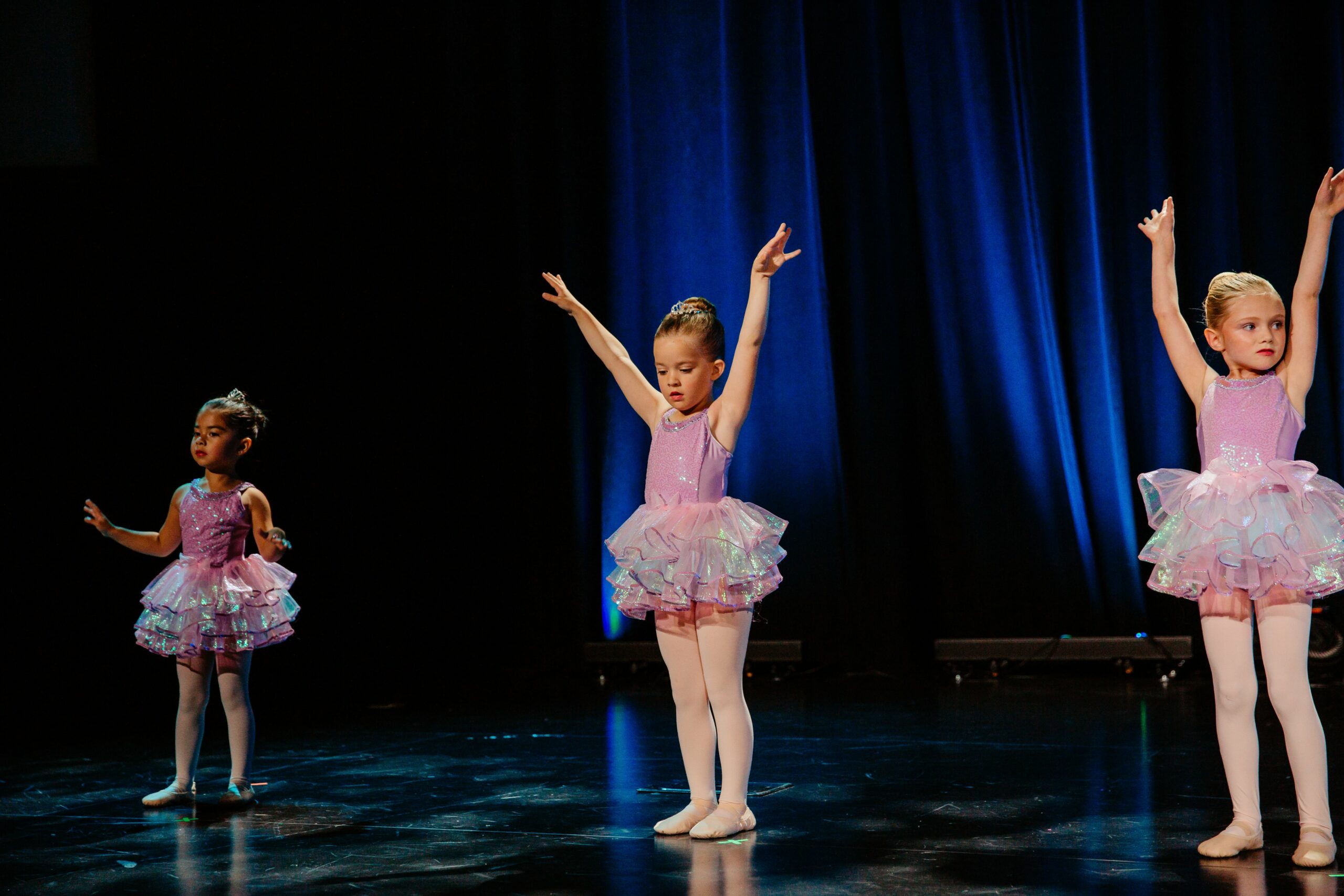 Balance Dance Studios
Everything You Need To Know About Recital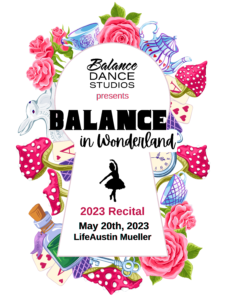 Recital 2023 is Saturday, May 20th!
Dancers & Dreamers Show begins at 2:30pm.

Variety Show begins at 5:00pm.
This year's theme is 
BALANCE IN WONDERLAND!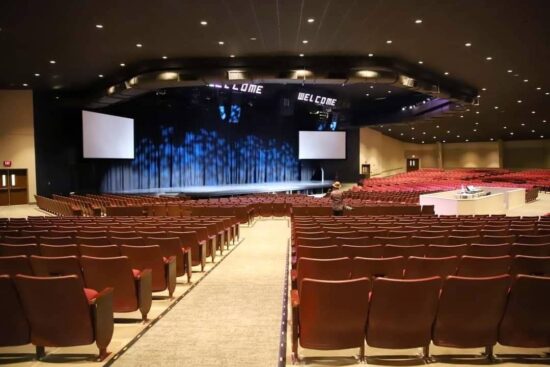 1504 E 51st St, Austin, TX 78723
Parking
Parking for recital is between LifeAustin Mueller and the EXXON station on E. 51st Street. The entrance to the venue is facing the street. Look for the balloons on recital day! 
In an effort to ensure you and your family are fully prepared for recital, use the following checklist as a guideline:
Make sure your dancer has the appropriate dance shoes for their dance(s):
– Black Tap Shoes
– Pink Ballet Slippers for Girls, Black for Boys
– Tan Jazz Shoes for all other classes unless otherwise specified
– Sneakers for Hip Hop
Label ALL elements of your dancer's costumes and account for any accessories that go with the costume. Most costumes and their accessories have tags on the inside that are perfect for this. Hair pieces tend to have a clip you can mark with your dancer's initials.
Make your dancer has the appropriate tights (for girls) or socks (for boys) for their dances.
– Pink dance tights for ballet dances (please purchase from studio)
– Tan dance tights for all other classes unless otherwise specified
– Ensure boy's socks match the color of the shoe/pants
If your dancer has more than one costume, please make sure they are placed on a hanger and labeled clearly (Dancer's Name & Class).
Make sure dancers check in wearing the first costume they need, and carrying subsequent costumes neatly on a hanger.
Hair and Makeup instructions are labeled on your recital costume sheets. Please ensure dancer's hair is done prior to arriving at the venue. If there is no specification by teacher, a general rule of thumb is:
– Combo Dancers: Half up and half down with curls
– All other dancers: High centered bun
– Boys: Gelled and styled hair
Call time means dancers are dressed in the first costume with hair and makeup completely done. Please respect the times listed. Checking in too early means volunteers and staff might not be ready to receive dancers and will result in you having to wait until the appropriate time.
Please note: Dress Rehearsal is closed to the public. This means no spectator is allowed into the auditorium until Recital Day.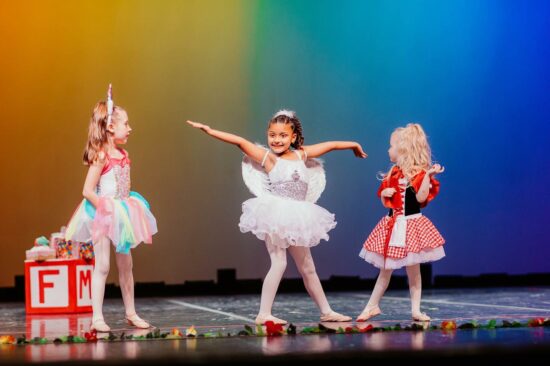 Professional pictures will be taken during dress rehearsal. Please make sure your dancer comes in full costume and makeup to dress rehearsal.
LINK TO PRE-ORDER PHOTOS (Coming Soon)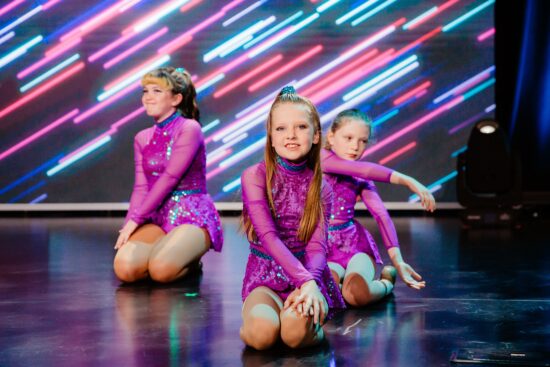 Professional video will be taken on recital day and distributed to all families approximately 3-4 weeks after the event.
LINK TO PRE-ORDER VIDEO  (Coming Soon)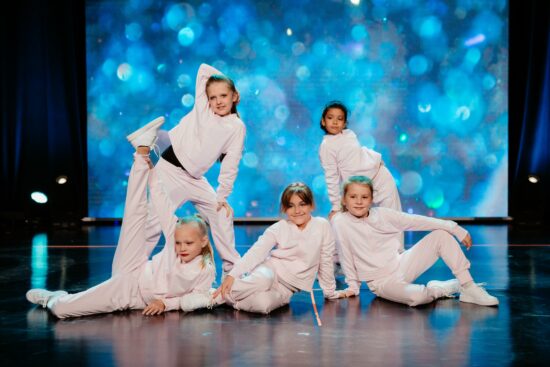 When you arrive at Life Austin Mueller, follow the signs to the check in table, and your dancer will be escorted by our volunteers to the appropriate destination backstage.
There are no non-volunteer parents allowed backstage at any point before, during or after the show. This is to ensure the safety of all the dancers while they are waiting to perform. If you are a volunteer, you will check in for your designated time and head back to begin your assigned tasks. If you are not a volunteer, please do not attempt to go past the check-in, as it causes distraction from the tasks that need to be carried out by our staff and parent volunteers, thus resulting in stress and timing issues. (This includes the areas past the check in table and in the dressing rooms or stage). Dancers will remain backstage for the entire length of the show.
Dancers under the age of 12 will be picked up using the the last 4 digits of the primary parent's phone number on file. Please reference your Studio Director Account 
here
to confirm the primary number we have for your dancer.


ONLY Dancers & Dreamers performers (Funky Monkey and Combo classes) may be released during intermission.  All other dancers must remain backstage until the end of Act 2. Dancers & Dreamers dancers who are not picked up during intermission can be picked up
after
Act 2.
Dress Rehearsal is closed to the public. This means no spectator is allowed into the auditorium until Recital Day.
All tickets are general admission. Purchase recital tickets here: