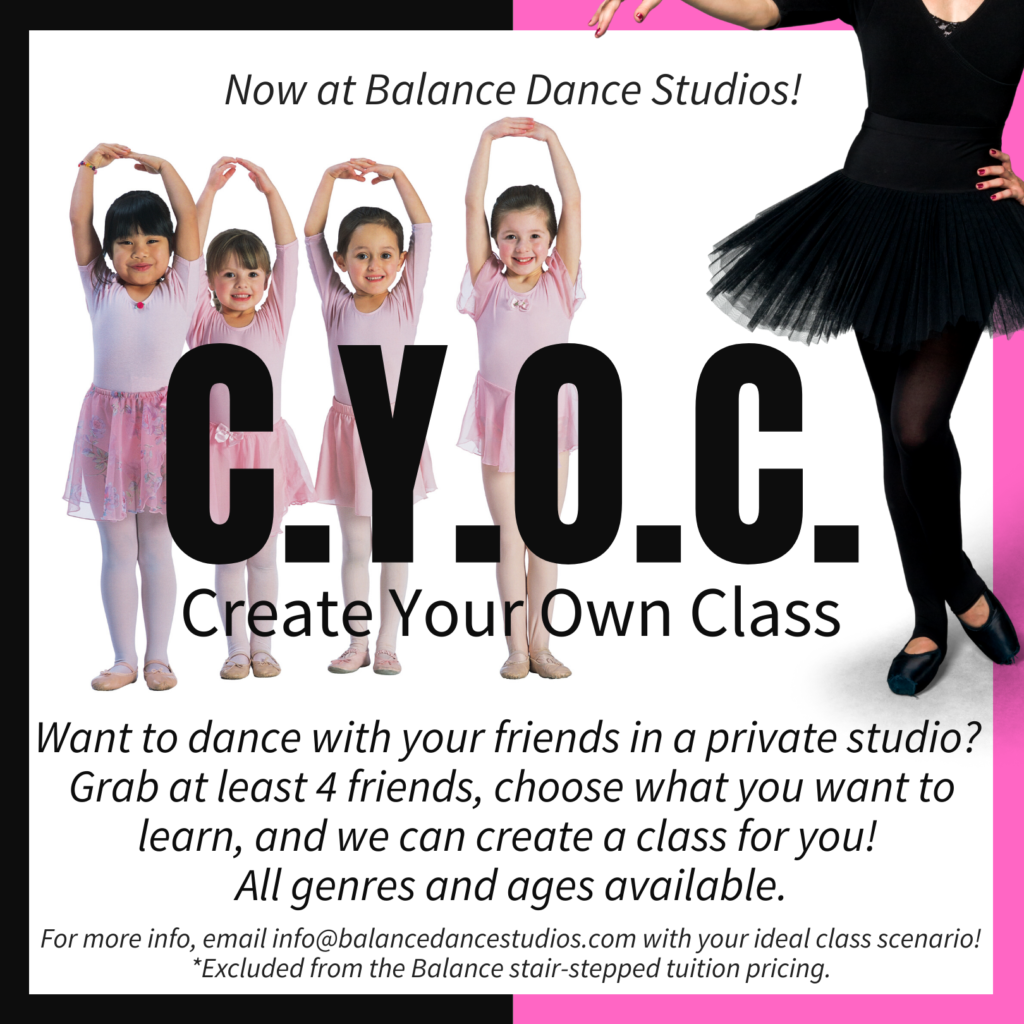 Looking for a safe dance space for your at home dancer?
Balance Dance Studios can create a class for you and at least 4 of your friends!
Dance in a private studio, with your friends, in whatever genre you decide, under the instruction of a Balance instructor!
Fill out the form to set up your private class today!