Balance Dance Studios is proud to present 2 winter show productions in 2020!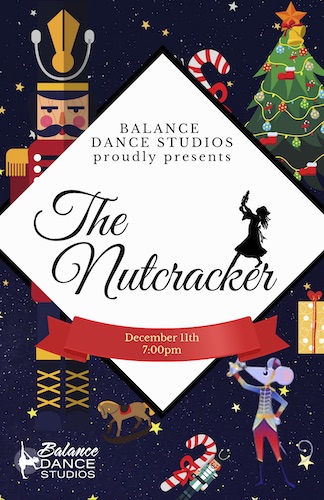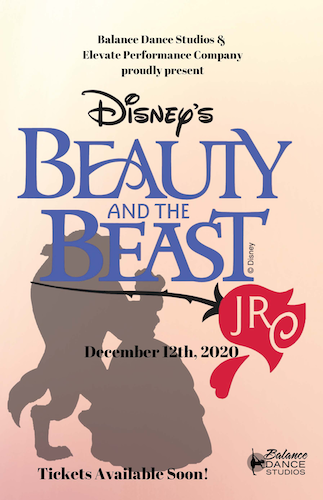 Dress Rehearsal
December 10th | 5p-8:30p | Life Austin
Show Day
December 11th  | 7p | Life Austin
*More specific call times will be communicated and posted here as show day approaches.
Dress Rehearsal
December 12th | 4p-6p | Life Austin
Show Day
December 12th  | 7p-8p | Life Austin
Beauty and the Beast Participating Class Details
Beauty & the Beast Dress Rehearsal & Show Call Times & Details

Beauty & the Beast Details for Show Day
12/12 Dress Rehearsal at Life Austin

Please ensure your dancer arrives with hair and make-up done (if desired) and in full costume. Check-in times are as follows:

7yr+ check-in at 4 pm: dancers will stay at Life Austin until showtime is at 7 pm, so please make sure they have a packed lunch (no nuts) and plenty of water.
Broadway Babies dress rehearsal 5:30 pm-6 pm: dancers will then CHECK OUT and watch the first act in the audience. Please check in immediately as soon as intermission starts.
Fairytale Ballet and Prima Ballerina– Dress rehearsal 5:30 pm-6 pm: dancers will then make their way backstage. They will be checked out immediately as soon as intermission starts.

Additional Information

The stage we are performing on this year is outside; dancers will be inside the dressing room for the majority of the evening, but we ask that our dancers are prepared for cooler temperatures on stage:

Bring a coat to wear during the dress rehearsal.
Wear layers under your costume, such as a nude color leotard and tan tights. Please ensure the layers cannot be seen under your costume.

Health and Safety

Our staff will be monitoring students throughout the day, and we ask that you speak with your dancer regarding safe practices for the day.


All students 10yr+ must wear a mask while backstage in the dressing rooms.
When ready to go on stage, students are welcome to remove their mask in the outside area if their dance is appropriately spaced. If dancers would like to wear a mask on stage, we will provide a plain white mask on the day. Please ensure that your dancer has a brown paper bag or zip lock bag to place their mask in.
Upon check-in, students will have their temperature taken and asked to sanitize their hands.
When eating, students must eat in the designated outside area.
The Nutcracker's Class Details
General admission tickets, including BDS student general admission tickets, to both the Beauty & the Beast and The Nutcracker are sold out. Lawn tickets will be available for purchase at the door the day of the event for $10 ($5 for BDS student lawn tickets). The lawn area is located directly behind the general admission seating and will not have seating assignments, however, you may bring a blanket or lawn chair to sit on to watch the show.
There will not be a charge to families with unclaimed comp tickets (up to 4 tickets for single dancer, 6 for more than one dancer).