We are so excited to launch our Ballerina Academy at Balance Dance Studios! Students ages 3-5 years will participate in a three hour program that will include:
Dance
Twirl, jump and leap into the world of dance! Students will explore the basic techniques of Ballet, Tap and Acrobatics while exploring their own imagination through creative movement.
Play-Based Curriculum
Explore an exciting theme each week that centers around all things dance! We create engaging activities where students will learn about science, art, math and language. 
We are currently enrolling for the following sessions:
1 Day a week = $125/month          2 Days a week= $225/month
Why Choose Dance at Balance Dance Studios?
Cognitive Development
At this age, young dancers are beginning their cognitive journey of: remembering, problem solving, and decision-making, that will continue into their adult life. There is a wealth of knowledge to gain through our hands-on activities. Students will explore:
Sensory Awareness

: Dance enhances sensory awareness, boosting your child's memory and ability to concentrate.

Reading and Writing

: Dance is a pre-verbal form of expression and therefore can help with early reading and writing. For example, the physical and verbal process of learning the word 'jump' in the dance studio will make it easier to remember and master on the page!

Math

: We will explore rhythm and counting each day, make dance an excellent activity for introducing new math concepts.
Social skills and Self Esteem
Our vision is to provide the very best environment for young dancers to grow confidently. We are passionate about letting our students know they are capable of great things, are respected and are valued. By working with classmates and receiving individual attention, students will explore:
Positive social encounters with peers and teacher's:

Our entire program promotes positive social skills like teamwork, communication, trust and respect for others.
Self Awareness:

Dancers will explore emotions and how to express emotions through creative movement and communication.

Confidence as a part of a group:

Learning just a few steps as a group can lower a child's performance anxiety and result in soaring self esteem. Students will gain confidence by participating in group activities and exploring leadership.

Confidence going solo:

Students will have the opportunity to perform for family and friends with the group, which builds confidence in public performance and student independence.
Physical Fitness and Motor Skill Development.
Young dancers are just starting to understand movement in their everyday activities, and dance provides an engaging environment where they can learn and explore how their body moves! At Balance Dance Studios, our experienced staff are committed to providing a safe environment where students learn at an appropriate pace for their skill level. They will develop:
Range of motion

Coordination

Strength

Endurance

Balance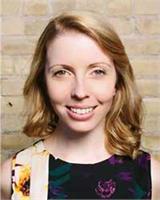 About Ms. Ashley Rothwell
Ashley was born and raised in Newcastle Upon Tyne in the UK. From a young age Ashley has thrived within the Performing Arts, She completed her Teaching Degree in the UK and taught Dance and Vocal technique for Sunderland University. She then went on to complete her Masters in Musical Theatre at The Royal Central School of Speech and Drama in London. Shortly after graduation she packed up and moved to New York City to pursue Theatre and Film. During her time in New York she appeared in numerous Off-Off-Broadway plays such as 'Exposed' and 'The Hurtling Stillness' whilst continuing to develop her skills within the Performing Arts. Ashley moved to Austin in 2015 and is very excited to be a part of such a dynamic and nurturing dance school such as Balance.